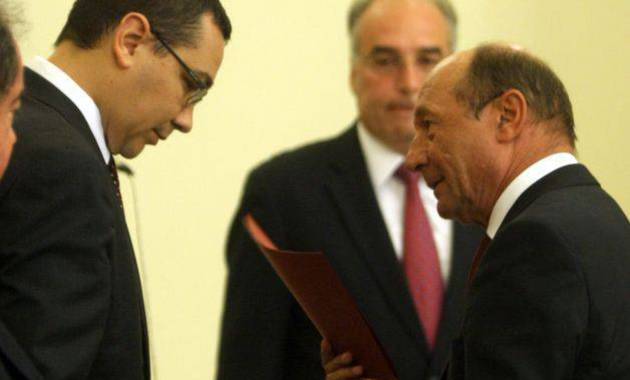 By Daniel Stroe – Bucharest
The Romanian PM Victor Ponta has harshly reacted today to statements made by President Traian Basescu who yesterday warned French car maker Renault could transfer its manufacturing operations from Romania to Morocco due to the current government's refusal to finish an important highway in south-east of the country.
Speaking in an interview for Look TV on Monday evening, Basescu pointed out that the Dacia plant in Morocco has gone into the second phase of capacity extension which he said means the loss of the assembly facilities in Romania. "It is certain we will lose the assembly lines in Pitesti, at the Dacia plant, because in Tanger (Morocco) there are already capacities in place that can take this over, they have already gone into the second extension phase of the Dacia plant in Morocco. There you can load the car directly on the ship, the port is just a few kilometers from the plant, unlike Romania where the government prioritizes the Bucharest-Alexandria highway instead of Pitesti-Sibiu" Basescu said.
The president referred to Ponta's government's decision to postpone building a highway linking the cities f Pitesti, where the Renault car making plant is, to Sibiu, in central Romania, beyond the Carpathians. If finished, the highways sector would connect the country's western border with Hungary directly to the Black Sea port of Constanta. Instead, the government said it looks into first building a highway between Sibiu and Brasov, leaving Pitesti disconnected from the western part of the country.
Basescu reminded the government the Pitesti-Sibiu highways sector will benefit from 85 per cent non-returnable European funds. "Romania, if it doesn't entirely connect the European road systems through corridor IV, will remain a country far behind" with significant loss in foreign investments, he warned.
Speaking today at a French-Romanian business forum, PM Victor Ponta vehemently rejected Basescu's warning. "I have recently met the president of the Renault Group and he has clearly said investments in Romania are developing. Now, do you believe the Renault president or our sinister president" Ponta said, calling Basescu's warning a "nonsense". Ponta added his government is working on improving the road infrastructure.
But the French ambassador to Bucharest, Philippe Gustin, has recently highlighted it is important Romania has its road and rail infrastructure connected to Europe as soon as possible because companies such as Dacia exports to the Western countries and delays are reflected in the price of the cars. "it is equally important for investors to be connected to Western Europe" he said.
Dacia, owned by Renault, accounts for about 10 per cent of the country's exports and 3 per cent of the national GDP. Last year it produced about 430,000 units, with France being the main market.