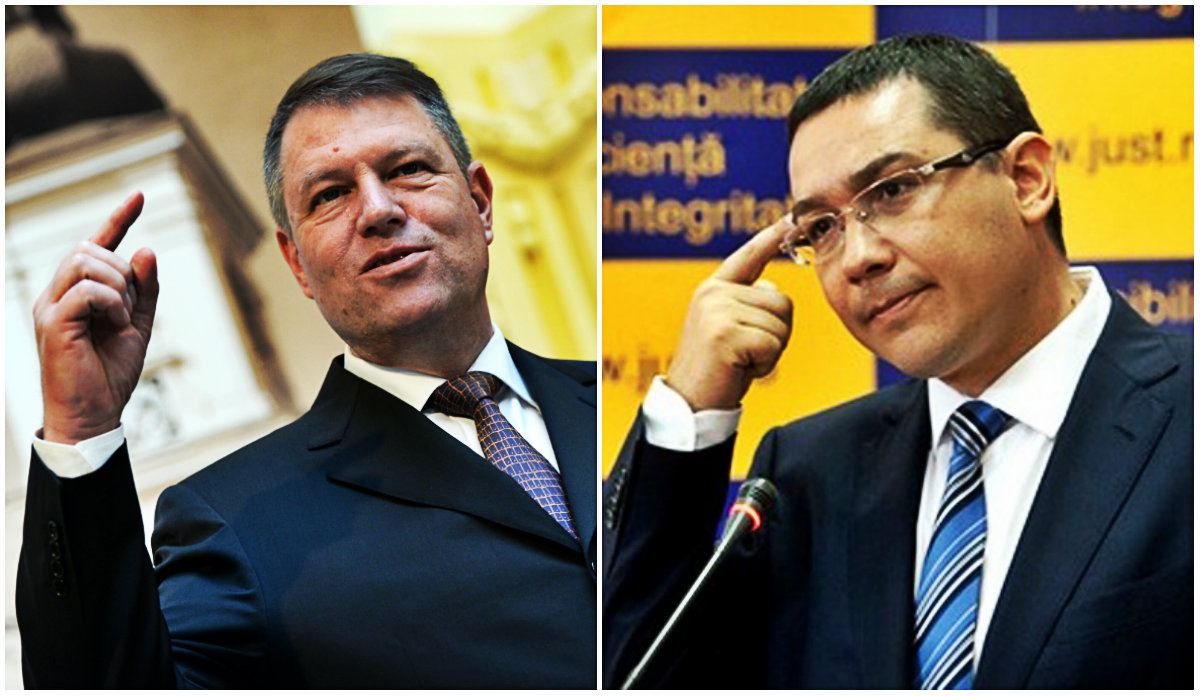 Bucharest, July 17, 2015/ Independent Balkan News Agency
By Daniel Stroe
President Klaus Iohannis today sent the Senate the re-examination request on the Law on the Tax Code, prompting PM Victor Ponta to denounce a "political decision" or one taken "outside Romania and against Romania's interest", marking a new high in an ever tensed relation between the two politicians.
The head of state underlined that "the Legislature must promote a balanced and reasonable attitude, meant not to generate dysfunctions which, afterwards, may need frequent corrections of a legislative nature," a reason for which "policies generating excessive taxation or accentuated relaxation should not be promoted in drawing up a new tax code."
"The austerity measures of 2010 must remain history. Coming back to risky fiscal policies and with long-term negative consequences represents an experience which not only the political class can afford any longer, but, mostly, their costs should no longer be supported by the citizens," Iohannis said in the re-examination request.
Furthermore, he said, "the economic welfare unanimously desired by all political forces of Romania to the benefit of the citizens and the economic agents can only be reached through a responsible, long-term predictable tax-budget approach, in accordance with the sustainable economic growth objectives."
At the same time, the mere fiscal relaxation, unaccompanied by the continuation of the process of increasing the revenue collection and by a sustainable resetting of the budgetary expenditure, for an as much reasonable as possible public money spending, may lead to accumulating imbalances which will encumber the future economic and social developments, Iohannis also pointed out.
In reacting to the President's rejection, PM Ponta couldn't hide his frustration and denounced what he called a "political decision", going even further to point at a decision possibly made abroad against Romania's interests. "The decision made by Mr. Klaus Iohannis to reject the new Tax Code (agreed and lauded by the business environment, unanimously voted in Parliament, awaited by the Romanian society as a whole not only because it slashes the VAT to 19pct, but because it guarantees the economic and social development of the country) has only two possible explanations: it is a purely political decision to block the economic activity of the Government at any cost (what Traian Basescu <former Romanian President, arch-foe of PM Ponta> did regardless of the negative consequences); it is a decision taken outside Romania and against Romania's interest that Mr. Iohannis must apply at any risk (something not even Traian Basescu would have ever done)," Ponta said on Facebook.
The spat comes days after the two crossed swords following Iohannis' rejection of Ponta's first nomination for the Transport Minister. The political relationship between the two has deteriorated after Iohannis twice called on Ponta to resign following a criminal investigation against the PM on suspicion of corruption. Ponta refused and only withdrew from the party chairmanship.