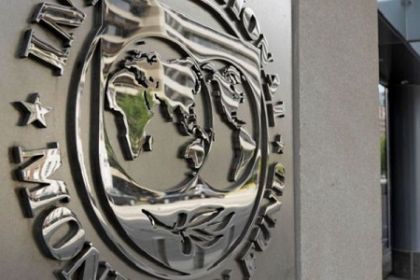 Bucharest, December 5, 2014 / Independent Balkan News Agency
By Daniel Stroe
Romanian President Traian Basescu last night criticized the International Monetary Fund and the European Commission which he said had no reaction to the "fiscal adventures" that have been taking place over the last eight months in Romania, pointing the finger at his arch-rival, PM Victor Ponta who has sparked criticism over so-called "electoral alms".
Basescu pointed out the Government is facing huge hurdles in drafting the budget for next year and said he feared these problems could end up in the agreement with IMF being broken. This would equal returning to the "sad memory of the late 90's", the president highlighted.
Interrupting the agreement with IMF would mean a "big back ball" for both the Fund as well as for the European Commission, but also for the World Bank, because it would be for the first time that a "country comes out weaker from a fiscal consolidation point of view" than it entered the economic crisis.
"This is also the responsibility of the IMF, the European Commission and the World Bank. Romania entered the third consecutive agreement in a good condition and a large part of the blame would revert to the IMF and the European Commission if Romania left less stable than it entered" those agreements. "IMF and the European Commission have sat and watched from the distance the fiscal adventures over the eight months in the perspective of the presidential elections (…) they knew very well what was going on here" he added.
But the IMF warned the Romanian Government, four days before the run-off of the presidential elections in which Ponta ran and lost to Klaus Iohannis, that it expects Romania to stand by and fulfill its commitment to continue the fiscal consolidation, the fund's resident representative in Romania and Bulgaria, Guillermo Tolosa, said back then while on a visit in Sofia. Tolosa pointed out "there's been a considerable effort to make the economy more robust and shock resistant and this stability comes after the fiscal accounts situation is much better than six years ago. So, we believe it is extremely important for Romania not to jeopardize this considerable improvement".
Tolosa's warning then seemed to be connected with the electoral campaign during which Ponta promised pensions and salary hikes, drawing attention to next year's budget and sparking fears of a more loose fiscal policy to fit his electoral promises. The Romanian Government's objective is to reach a 2.2 % budget deficit at the end of 2014, way below the 7.2 per cent registered in 2009. Victor Ponta's Government has already done three budget rectifications this year, in July, September and November.