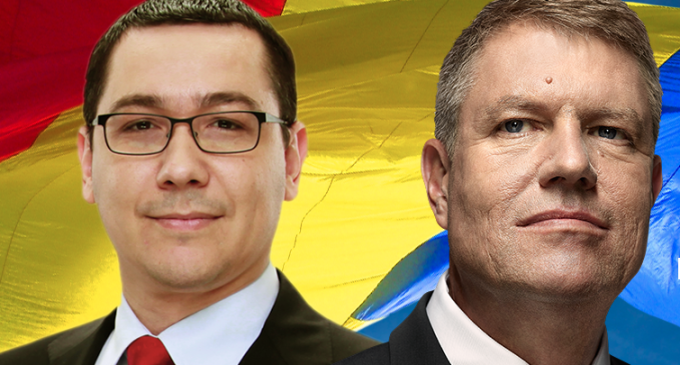 Bucharest, January 23, 2015/ Independent Balkan News Agency
By Daniel Stroe
Romanian President Klaus Iohannis last night warned he cannot implement his reforming agenda with the current government and suggested new changes underway in the political structure of the Parliament may signal a change at the executive level as well.
Speaking to Realitatea TV, Iohannis pointed out that "I do not see how, with this government, I can carry out my program for a strong Romania over the next ten years". "I said that after elections some movements will come up in the Parliament, new groups being formed. His is already happening. I am not directing this, but there are movements in the Parliament. It is possible a new majority comes up. The opposition launches a no-confidence vote and changes the government. This is how democracy works", Iohannis underlined.
"Yes, I want a liberal government. There is no secret about it", he concluded, adding a change of government could happen this year.
His words come as his party – The National Liberal Party (PNL) – announced it is preparing a no-confidence vote against the government led by social-democrat Victor Ponta, Iohannis's rival in last fall's presidential elections. The liberals and their democrat-liberals allies are now trying to garner parliamentary support to oust Ponta from power.
A name of Ponta's possible successor is Catalin Predoiu, former minister of Justice, and vice-president of the democrat-liberals. Iohannis confirmed last night he preferred Predoiu over Ponta as head of government.
A few days ago, in an interview to New York Times, Iohannis also pointed out Romania needs a a new government. Elaborating, he explained a change in government is need for economic reasons. "We have countless rules that keep changing and that discourages investors. We need a sufficiently strong Government having a long-term economic vision, that should change things. We need a Government coming with a new kind of approach and that having the courage to keep a set of economic rules as long as necessary
Reacting to Iohannis's words, PM Victor said in a message posted on Facebook that his government is the "best choice for Romania" in 2015 and 2016. He reminded Romanians that his social-democrat government is implementing the program which was agreed when his party ruled alongside liberals in then USL ruling coalition.
It is though unlikely Iohannis may really want a change of the government and assume full power less than two years before the parliamentary elections in November 2016. Some voices say Iohannis is not really keen on inheriting economic problems that could dampen liberals' chances of winning elections next year given the popularity of the president. he may not have a choice though if there is a implosion in Ponta's party as many are contesting him after the electoral loss in November last year.