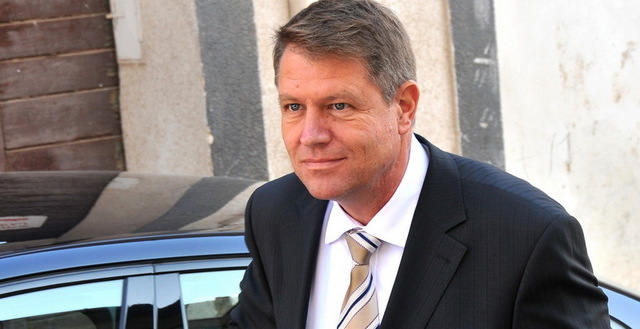 Bucharest, February 25, 2015/ Independent Balkan News Agency
By Daniel Stroe
Romanian President Klaus Iohannis left for Berlin Wednesday evening on an official visit which is expected to have Romania's Schengen accession plan high on the agenda, the German ethnic head of state outlined in a statement before the departure.
The visit offers the two countries the opportunity of entering a higher stage of bilateral relations, Iohannis said. "We are counting on the German support for Romania's real and profound integration in the European nucleus. We have many things in common", the Romanian President added in his statement before embarking on the plane.
"In this context, we will discuss themes of present interest on the EU agenda. We will of course approach the topic of the perspective of Romania's accession to the Schengen space and, on a general level, the need to consolidate the EU's security and its citizens'", Iohannis underlined.
Iohannis will first meet his German counterpart, Joachim Gauck, and then chancellor Angela Merkel.  A meeting with Norbert Lammert, the speaker of the Bundestag, the German Parliament's lower house, is later scheduled, followed by one with the leaders of the German-Romanian Forum and then a meeting with the Romanians living in Germany.
Among the topics on the agenda is the one on the security developments in Europe, especially the situation in Ukraine, a country embroiled in an armed conflict for about a year now and which Romania borders on. "Of a high interest to us is the topic of European perspective of the Republic of Moldova and the countries in the Western Balkans", Iohannis further said.
In a meeting with foreign ambassadors less than a month ago, Iohannis argued that Romania belongs to the Schengen area since the country fully fulfills all the accession technical criteria while all the other "doubts on this level are strictly related to political reasons", alluding to opposition motivated by various EU member states' internal matters.
"Romania's complete Europeanization is a central objective of my office which means a continuation of the European integration process through accession to the Schengen area and adoption of the Euro single currency. Romania's place is in the Schengen area as a member state with equal and full rights. We fully fulfill the accession criteria, any doubts on this level are strictly related to political reasons", Iohannis then told the ambassadors.
Romania awaits to see what Germany's position is on its plans to join the Schengen area, years after the European Parliament concluded Romania and Bulgaria fulfill the technical criteria to adhere to the space. Early this year, Early this year, a German high ranking official, Wolfgang Bosbach, chairman of the internal affairs committee of the German Parliament's lower house, warned Romania will not join Schengen in 2015. He argued that Klaus Iohannis's election as President will not "fundamentally change Romania's internal political situation", while saying "doubts" remain in place as to Romania's Schengen accession, without providing details about the nature of these doubts.