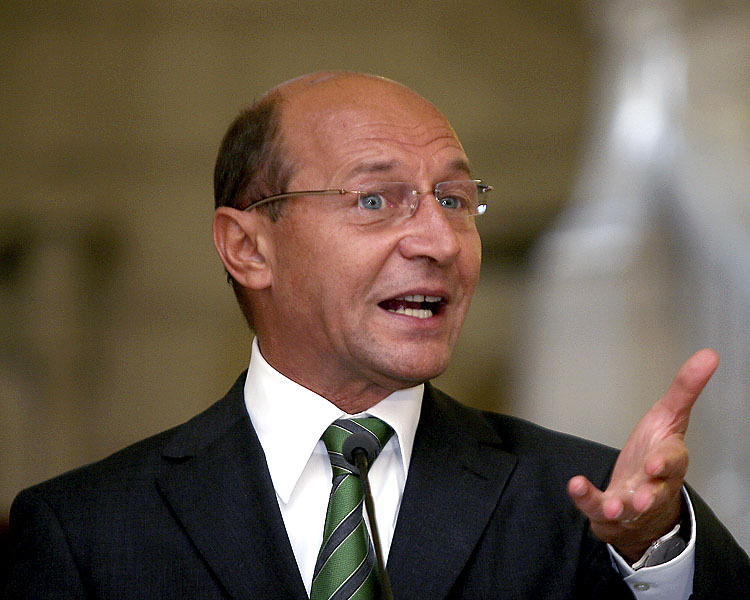 By Daniel Stroe – Bucharest
The Romanian President Traian Basescu today lodged a complaint with the Constitutional Court, the country's highest court, over the amendments brought to the law on referendum by the three party-ruling coalition (USL), Basescu's political arch-rival.
On 10 September, the Chamber of Deputies passed the new law on referendum which diminishes the turnout threshold to merely 30 per cent, despite the President's request the law is revised and the initial 50 per cent limit is maintained.
The Presidency says in its complaint the new turnout limit of 30 per cent encroaches upon the Constitutional provisions which say "the premise of a democratic expression of sovereignty through the people can only be ensured through the participation in a referendum of the majority of citizens which is half plus one of the persons registered on the permanent electoral lists"
In its notification, the Presidency also reminds the Constitutional Court ruled in 2012 that "an essential condition a referendum can truly and effectively express the will of the citizens" is that an absolute majority is met, namely half plus one of the registered voters.
But in summer, upon another notification submitted by the democrat-liberals, the main opposition party and Basescu's former party, the Constitutional Court passed a surprisingly worded verdict, arguing the new law on referendum is constitutional as long as it is not applied for referendums organized within a year since its passage in the Romanian Parliament, leaving many confounded. Basescu himself said at that point he doesn't understand the one year term established by the court.
The political stakes behind the new law on referendum are enormous. Last year, when USL suspended Basescu, a referendum was held to finish the job, but due to a low turnout, the plebiscite was invalidated and thus the impeached president was reinstated even though more than three quarters of the voters who went to the polls voted in favor of Basescu's removal.
Even though a third suspension of Basescu, who was first impeached in 2007 but reinstated after a similar referendum, is unlikely to happen again due to the West's concerns about the rule of law in Romania, the new law on referendum, if finally validated, can be a very useful tool in the hand of USL which is backed by an almost 70 per cent majority in the Parliament.
USL's first preoccupation now is the adoption of a new Constitution whose main change cuts the presidential prerogatives while enhancing the role of the prime-minister who would get, for instance, the last say in decisions concerning the country's foreign policy. The adoption of the new Constitution is primarily supported by the social-democrats, the largest party within the ruling coalition, who top the popularity polls and are sure they will win the next elections in 2016 amid a fragmentation of the right wing opposition.