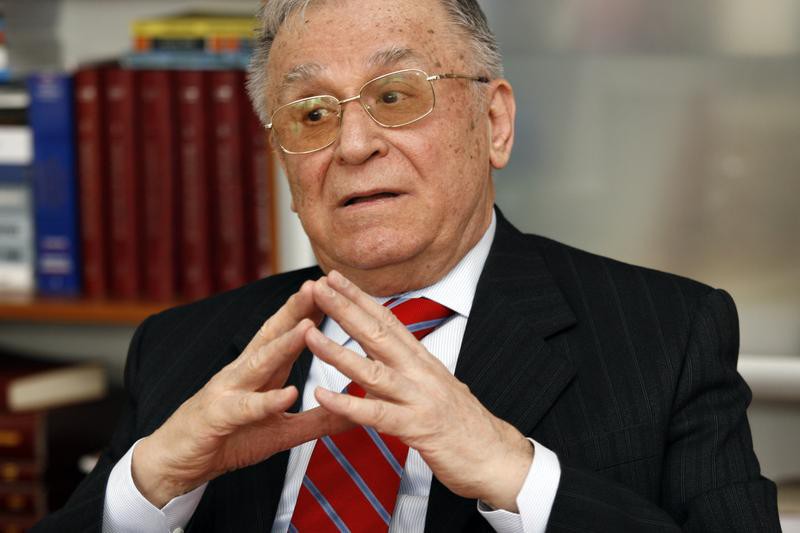 Bucharest, April 27, 2015/ Independent Balkan News Agency
By Daniel Stroe
Romania's former President Ion Iliescu (photo) said on Monday that he has in no way confirmed the existence of an illegal CIA prison in Romania in an interview he has recently given to the German publication Der Spiegel, following a spate of reactions both in the public space and politics which incriminated his surprising remarks.
"I am unpleasantly surprised by the way in which my statements in a recent interview to German publication Der Spiegel are being reflected and especially commented on. I want to be as clear as possible: in no way have I confirmed the existence of an illegal CIA prison in Romania, a prison where illegal interrogation techniques such as torture would have been used", he said on his blog.
"I was equally clear when I said that had I known the destination of the facility asked of us by the US I would have certainly taken a different decision. Knowing what I had approved, namely headquarters for a CIA representation office in Romania, justifies that fact that all these years I have denied the existence of any CIA prison in Romania. I am firmly rejecting the interpretation of my gesture, which is a natural one among partners and allies, would have been my bribing the US into NATO welcoming Romania in. So far as I remember, the approval was issued AFTER the November 2002 NATO Summit meeting in Prague decided to let Romania in the North Atlantic Treaty Organization," Iliescu further said.
Last week, speaking to Der Spiegel, Iliescu said he had approved "in principle" the premises for a CIA center in Romania following a request from the US agency in 2002-2003. He noted though he didn't know what the purpose of the center was, the task being ascribed to then director of SIE (Romanian foreign intelligence service), Ioan Talpes. Iliescu's words sparked a flurry of comments, with many wondering why the former President chose to speak in the middle of an information war between USA and Russia.
Iliescu's successor in the top job, Traian Basescu, has always denied the existence of CIA secret detention centers in Romania. Reacting to Iliescu's words, former director of SRI (Romanian home intelligence), George Maior also rejected such allegations, pointing out the former president's remarks may have been misunderstood or taken out of context.
Iliescu, now honorary chairman of the ruling social-democratic party, also said Romania's accession to NATO was the natural outcome of political and military reforms conducted in Romania after 1989 that incurred costs "which we all accepted because our NATO membership exceeds costs by far." Iliescu argues the allegation that his statement "is playing into the hands of Russians" is "ridiculous and particularly degrading to Romania and dangerous to its interests."