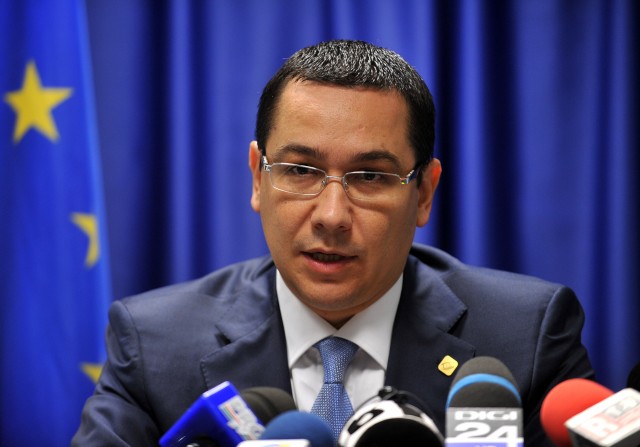 Review by Christos T. Panagopoulos
Romanian Prime Minister Victor Ponta is paying an official visit to Turkey on Thursday, Sept. 19 together with a delegation including the representatives of several institutions, the Government has said in a release.
"Prime Minister Victor Ponta's visit to Ankara is aimed at ensuring the continued dynamic of the high-level bilateral dialogue and beefing up the bilateral cooperation amid the Strategic Partnership forged by the two countries that was signed in December 2011. An Action Plan was further signed in March 2013 to draw up the concrete actions set in the Strategic Partnership", the release said.
Ponta is scheduled to meet Turkish Premier Recep Tayyip Erdogan, Turkey's President Abdullah Gul and Parliament Speaker Cemil Cicek.
The Romanian head of the executive will be accompanied by Agriculture Minister Daniel Constantin, National Defence Minister Mircea Dusa, Minister-delegate for Energy Constantin Nita, the Foreign Ministry's State Secretary George Ciamba, the National Sanitary Veterinary and Food Safety Authority chairman Vladimir Manastireanu, MP Iusein Ibram representing the Turkish minority in the Romanian Parliament and MP Varol Amet for the Tatar minority.
The ministers accompanying Ponta will have meetings with their Turkish counterparts with a view to developing common projects, the Government announced.
The Romanian prime minister's official visit to Turkey comes after Ponta paid a range of important visits for Romania's interests to European Union states and Central Asian states in the early months of this year.
Turkey is Romania's top commercial partner outside the EU and from among the Black Sea Economic Cooperation Organization states and the fifth-largest partner by overall international exchanges.
Source: Agerpres