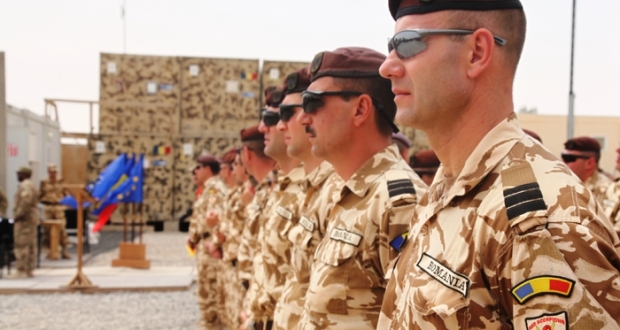 Bucharest, January 12, 2015/ Independent Balkan News Agency
By Daniel Stroe
Romanian parties across the political spectrum have today voiced support for a pact proposed by President Klaus Iohannis which calls for an increased defense budget in compliance with Romania's NATO commitments.
Iohannis has today summoned all the parliamentary parties for talks on significantly increasing the defense budget in the wake of the terror attacks in France. The project however goes as far back as former President Traian Basescu's office and the idea resurfaced amid the ongoing security crisis in Eastern Ukraine.
"Europe and NATO have to cope with the biggest security challenge since the end of the Cold War. For the first time, a state resorts to force to redraw frontiers. These very serious things are happening next to our borders and must not be ignored. We are NATO member states but this doesn't mean others have to ensure our security" Iohannis said today in a live statement.
He had pointed out it is for the first time over the past 25 years, since Romania toppled the communist regime, that a head of state proposes all the parties a defense pact. "I have reached the necessary consensus that the defense budget reaches 2 % of the GDP in 2017. moreover, I have proposed this level shall be minimum and be kept for at least ten year", he added.
Speaking to daily Adevarul last week, Iohannis had signaled "it is important there is a political consensus on the defense budget". "We are in a complicated geo-political area, we are NATO member states, we have assumed to have a 2 % defense budget and this is not fulfilled at the moment. To have a properly equipped army, to have a long term plan, over 10-20-30 years, a long term planning, we need money" he argued then.
In his turn, reacting today, PM Victor Ponta pointed out he supported Iohannis's proposal and said the Government should as of next year start building the defense budget. "As we have done since 2012, we have allotted more money to the defense every passing year, we have to keep this in 2016 as well (…)", Ponta underlined.
Romania currently spends 1.5 % of the GDP (about 1.8 billion Euros) for the defense budget and last month asked the International Monetary Fund to increase funds doe the military. Last year, amid events in neighboring Ukraine, the Romanian government decided to write off historic debts of the defense industry amounting to about 1 billion lei (225 M Euros). Apart from writing off the debt, the Romanian Government supplemented orders to companies in the defense industry, following the surge in the Ukrainian crisis. At the same time, a governmental document released in November showed the Romanian authorities had given up privatizing these companies altogether, keeping instead at least 50 per cent of the shares in these companies, while opening the rest of the shares to private investors.