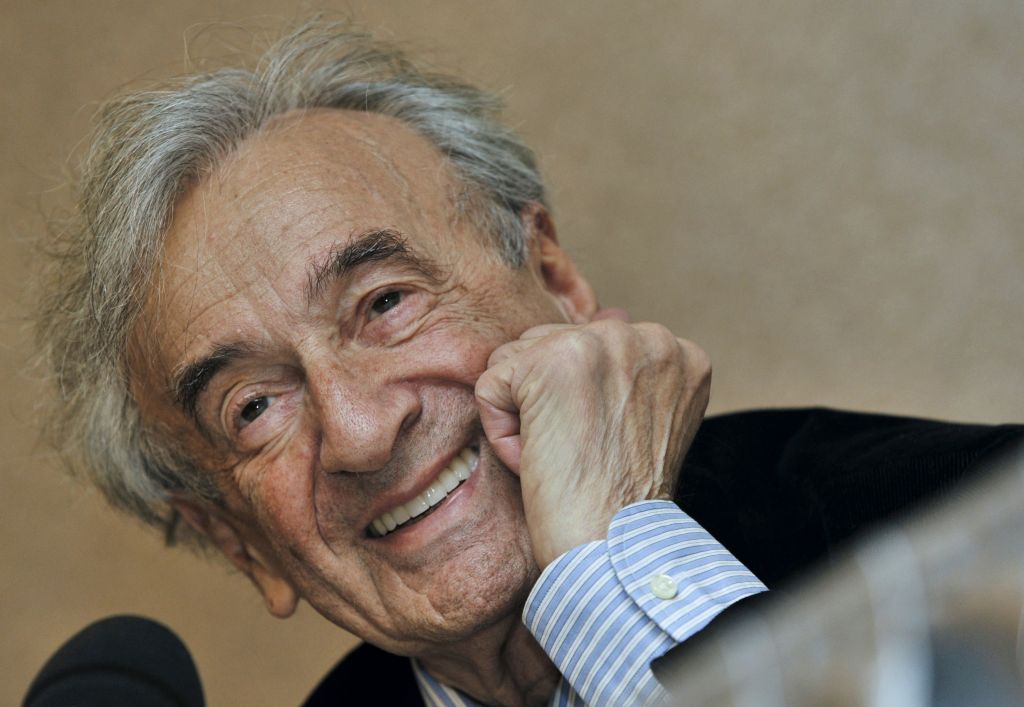 In Romania police are investigating anti-Semitic graffiti at Auschwitz survivor and Nobel laureate, Elie Wiesel's (who died in 2016) childhood home in order to find out who sprayed it.
One of the them read that Wiesel, who died in 2016, was "in hell with Hitler".
Wiesel's family home is a small place situated in the Romanian town of Sighetu Marmatiei, and is a protected historical monument.
The graffiti was made last Friday night, local police sources say and local authorities removed it quickly. "A police spokesperson said investigators were studying closed-circuit TV footage from the town", DW wrote whereas the World Jewish Congress (WJC) denounced the incident by posting this tweet on Twitter: "The WJC strongly condemns the despicable anti-Semitic vandalism of Holocaust survivor and Nobel laureate Elie Wiesel's home in Romania. We stand with our community in welcoming the quick start of the investigation and hope that justice will swiftly be served."
More reactions
The National Institute for Holocaust Studies, which is named after Wiesel spoke of a "grotesque act" that "represents an attack not only on the memory of Elie Wiesel but on all the victims of the Holocaust."
The Romanian group for Monitoring and Fighting Anti-Semitism called it an act of vandalism against the "memory of Elie Wiesel, the memory of the Holocaust victims and the souls of the Holocaust survivors", DW reports, while the Israeli embassy in Romania condemned the graffiti calling it an "unprecedented anti-Semitic act," hoping that those behind it will face justice.
Eliezer "Elie" Wiesel
Eliezer "Elie" Wiesel was born in 1928 in Transylvania, Romania and has been a high-profile personality of the country, although for many years after the end of WWII he lived in Paris, France.
A terribly tortured man who lost his family at concentrations camps where they were sent while he was still a minor, survived the Holocaust and became a journalist.
Wiesel also created a brilliant career as a writer and academic who taught at top U.S. universities, namely at Boston, Columbia and Yale universities. In 1986, he received the Nobel Peace Prize.
At the award ceremony, the Norwegian Nobel Committee called him a "messenger to mankind"; "his message is one of peace, atonement and human dignity. His belief that the forces fighting evil in the world can be victorious is a hard-won belief. His message is based on his own personal experience of total humiliation and of the utter contempt for humanity shown in Hitler's death camps. The message is in the form of a testimony, repeated and deepened through the works of a great author."
He was a founding board member of the New York Human Rights Foundation, and remained active throughout his life…. / IBNA
Main Photo (File): Elie Wiesel