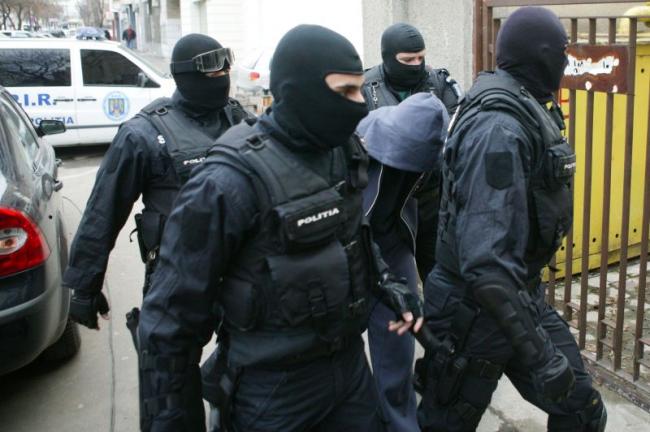 By Daniel Stroe – Bucharest
Three people have been arrested today in a major police operation in NW Romania where a fake money factory run by the famous Italian crime group La Camorra was discovered, Romanian prosecutors announced.
The operation was led by DIICOT, the anti-organized crime and terrorism department of the Romanian Prosecutor-General's Office. Police officers and prosecutors also confiscated about 13 million fake Euros, found in stacks of 50 Euro bills in a waste dump. Two printing machines were found on the scene. Other fake money had been burnt by the three suspects before the police reached the scene.
The operation in the nort-western city of Oradea comes two days after a similar operation was deployed by the Italian Anti-Mafia Department which confiscated another 19 million Euros and arrested three suspects belonging to the same Napoli based crime group. DIICOT collaborated with the Italian authorities but ran the operation in NW Romania by itself. The three suspects are to be transferred to DIICOT headquarters in Bucharest over the day.
The operations comes short after a similar one which saw the two managers, of whom one was Italian, of Bucharest's largest waste dump, Glina, arrested under the suspicion of running a network which was responsible for laundering about 300 million Euros for the Italian mafia. The two were than apprehended on the basis of a European warrant.
In the same file, four suspects were arrested in Italy. The Italian suspect held in Romania is said to be a member of the Cosa Nostra crime group which is presumably behind the companies that manage the Glina waste dump which is also the largest in Europe. Cosa Nostra used a splinter company, called Ecorec, to buy the Glina waste dump in 2012 and then use it a cover-up to launder illicitly obtained money.
In May, Romanian police also arrested an Italian citizen suspected of being one of the leaders of the La Camorra crime group. The Italian had been hiding for four years in a village in southern Romania.
About 100 persons suspected to be connected with Italian crime groups were last year extradited from Romania to Italy. Italian crime groups found an apparent safe haven for illegal business in post-communist Romania where law enforcement authorities were still in transition and under years long reforms. But as the country joined the Euro-Atlantic entities and seeks Schengen accession, the fight against organized crime has significantly increased.