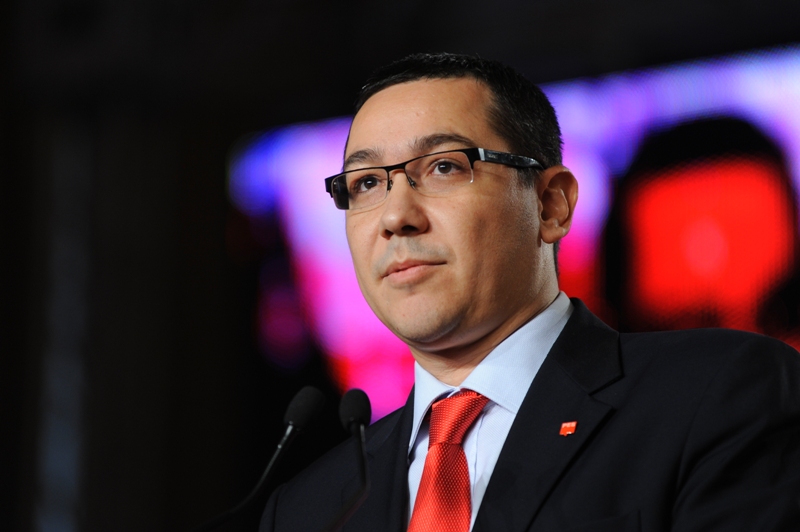 By Daniel Stroe – Bucharest
The Romanian PM Victor Ponta alleges his statements to the British news wire Reuters about the controversial gold mining project at Rosia Montana have been taken out of context and labeled the title of the news item where he was quoted as being "stupid", releasing an audio recording to prove his case.
onta also lashed out at the Romanian news wire Mediafax which quoted Reuters, calling the article written by the Romanian reporters a "brazen lie", "a manipulation" and "a swinish trick".
"If parliament decides not to make this project it is not going to be a big issue (economically) but if Romania gives the message that we are … against foreign investors, against using our potential, that would be a catastrophe for Romania" Ponta is quoted by Reuters.
"Rosia Montana is a very important project as a symbol, not first of all economically (…) We need to take advantage of our natural resources, of course respecting all environmental standards, but if these are respected we should be in favor of exploring", the PM added in English.
But Ponta said, in a live intervention to B1TV, he was talking about large projects in Romania in general, and not referred to Rosia Montana alone as a project which, if rejected, will scare foreign investors away.
After the talk-show hosts read him the Reuters article again, Ponta denied he'd said the words as presented in the quote. "I did not say something like that, you must be kidding. I have the audio recording, I will release it" he burst. "It is not my business each of them has a title more stupid than the other. If they quote me and then say I refer to Rosia Montana, yes, it is a stupid title…so Mediafax copied a stupid title which is opposite to what I had said" he concluded.
Today, the press office of the Romanian Government posted the audio recording on its website, along with the transcript of the passage Ponta referred to and said the PM's statements were taken out of context and Reuters joined two sentences from separate moments of the interview.
This is not the first time Ponta wrangles with the foreign media. Last year, in an interview to the Spanish daily El Pais, Ponta, who at that time was facing accusations of plagiarism, said that if proven so by an authorized state body he would resign. The very next day, a university title attestation council decided Ponta had indeed plagiarized his PhD thesis.
Ponta then denied he had told El Pais he would resign and put it down to a misunderstanding due to the communication in English. The Spanish newspaper then released the audio recording which clearly testified Ponta had mentioned the word resignation. Even more embarrassing to the prime-minister, the audio recording showed the interview had been carried out in Romanian and not English, as he had maintained before.