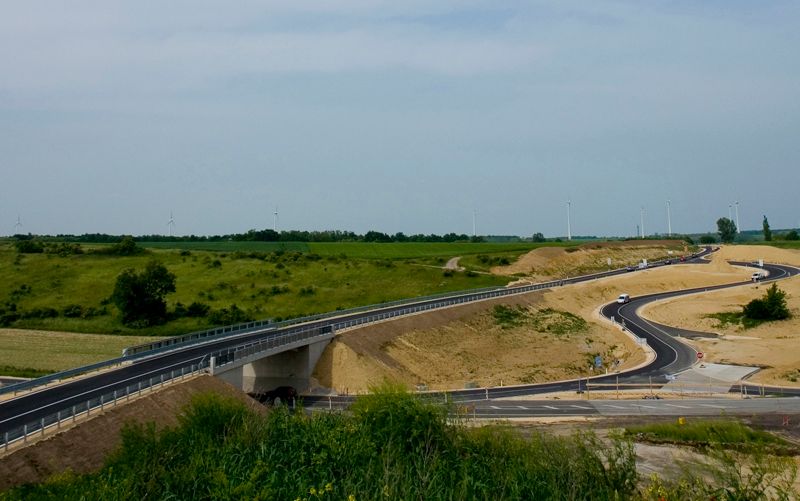 Bucharest, January 13, 2015/ Independent Balkan News Agency
By Daniel Stroe
Romanian PM Victor Ponta has today called for a ten years long trans-party political agreement meant to streamline efforts to expand Romania's highway network, while attending an event outlining 2015-2016 road infrastructure priorities by the Ministry of Transport.
"This master-plan, approved by EU and observing its conditions, still needs an essential step. Otherwise, it will remain on the same level of maps. What I mean: go and discuss with the joint committees – transport committees in the Senate and the Chamber of Deputies – and have an as necessary long discussion after which I will together with you invite the leaders of all the parties, then we will go to the country's president. To have a successful master-plan we have to, like we did this morning when we all signed a 10 years long pact on financing the Defense, also have a 10 years long agreement for this master plan. Without it, there is no point in getting to work", Ponta said.
His words came shortly after all the parliamentary political parties signed a political pact which highlights the need Romania allocates 2 % of its GDP to the Defense Ministry as of 2017. Romania currently ascribes only 1.5 per cent to the military, but events in neighboring Ukraine have determined politicians to looking more seriously at meeting NATO's 2 per cent financing threshold.
Speaking today, Transport minister Ioan Rus argued Romania will have 250 new kilometers of highway by the end of 2016 which will add to the current approximately 700 kilometers already in use. About 50 kilometers are expected to be inaugurated this year. Detailing, he said in two years drivers will be able to go all the way from Nadlac, a town on the border with Hungary, to Sibiu, a city in central Romania, where the new president Klaus Iohannis was mayor till installed late December. Also, a highway will link the cities of Cluj-Napoca and Targu-Mures while works on the highway connecting Transylvania to Moldova (two Romanian historic provinces) will start over the two years. Other segments will connect Sibiu to Fagaras, Fagaras to Brasov and Targu-Mures to Fagaras.
Asked about the Pitesti-Sibiu highway, which car maker Renault has asked for, Rus said he expected the feasibility study to be granted in the next two weeks. Once works are started, they will last four year, the minister added.
Romania inaugurated only 50 kilometers of highway in 2014, half the length opened in 2013. Apart from the connection to the seaside, all the other highways end in dead ends with the traffic returning to common roads, especially on crowded Prahova and Olt Valley, the main tourist attraction and, respectively, the main route for trucks heading to the Western Europe.