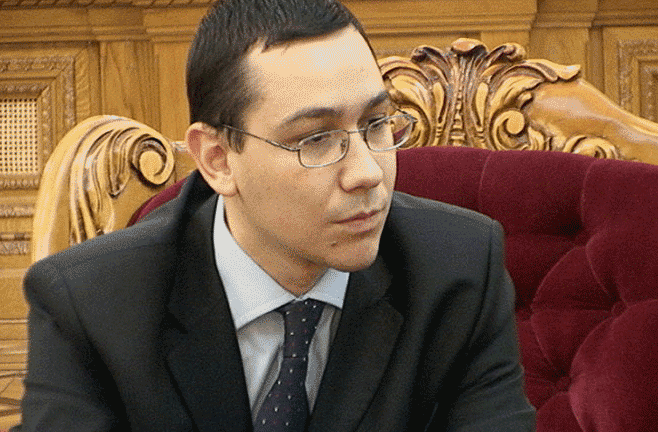 By Daniel Stroe – Bucharest
Victor Ponta, the social-democrat head of the Romanian Government, said yesterday Romania will become energy independent over the next decade, in a speech held in Constanta, the port city at the Black Sea
"Over this year I hope we can inaugurate the gas connection pipe with the Republic of Moldova which will enable us to export and, in 5-10 years, I underline that for politicians this is a long period, but very short for a company and an economic sector, Romania will be energy independent" said Ponta.
He reminded the audience a special energy focused European Council will be held on 22 May because "Europe has both competitiveness and energy dependence problems". "Romania is privileged compared to other countries which it has to take advantage of in the following years" he added, underlining "in June we will get the good news of the Nabucco signing project".
Ponta also pointed out that the Black Sea region becomes the energy reservoir Romania badly needs after a series of crucial investments made both by OMV Petrom, the largest player on the internal energy market, and other international companies.
"To become energy independent and even have the capacity over the next years to become the biggest regional producer is not a dream or a simple propaganda for Romania (…) we will give all the support that in 4-5-6-7 years the gas and oil production in the Black Sea will entirely cover the Romanian industry and population's necessities and turn Romania into an important player on this market" Ponta also explained.
He also underlined that the natural resources found in the Black Sea mean investments, jobs and development for Constanta, the second largest city in Romania. "Constanta is not just tourism and seaside, but also the gate through which the energy resources, gas and oil, will enter Romania from the Black Sea exploration sites" he said.
Up to 84 billion cubic meters of natural gas, which is 3 to 6 times Romania's annual consumption, are assessed to lie in Romania's exclusive economic zone in the Black Sea. The drilling started late 2011 and is expected to deploy for a 10 year period.