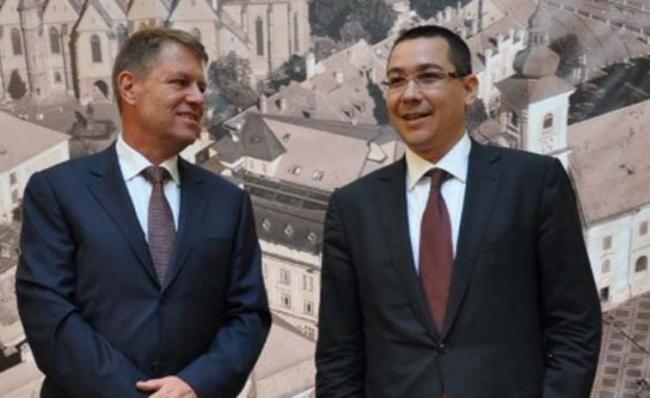 Bucharest, June 5, 2015/ Independent Balkan News Agency
By Daniel Stroe
President Klaus Iohannis has today called on Prime Minister Victor Ponta to resign shortly after the head of Government was heard by anti-corruption prosecutors in a case which sees accusations of forgery, complicity to tax evasion and money laundering brought against the social-democrat leader of the executive branch.
"Today, the National Anticorruption Directorate has publicly communicated that Prime Minister Victor Ponta is charged with major offenses. In my opinion, it is an impossible situation for Romania to have the Prime Minister charged with major offenses. On the other hand, the worst thing that could happen to Romania now is a political crisis. Considering all these, I am calling for the resignation of Prime Minister Victor Ponta," Iohannis said in a live statement Cotroceni Palace, the presidential seat.
Iohannis mentioned he had communicated his request directly to Ponta, in a discussion minutes earlier. The Romanian main opposition party, the liberals, also called on Ponta to resign. A protest was scheduled for tonight before the governmental headquarters.
The National Anticorruption Directorate (DNA) had announced on Friday a criminal investigation against Ponta for forgery, complicity to tax evasion and money laundering in his former capacity of lawyer, and for conflict of interests in his current capacity of Prime Minister, in a case which also features the name of Dan Sova, a close ally of Ponta and whose arrest was rejected yesterday by the Romanian Senate.
But besieged Prime Minister Victor Ponta refused to resign on Friday, arguing he can only be held accountable by the Romanian Parliament.
"I had a very correct and civil institutional talk with President Klaus Iohannis! I respect his public position, but I was appointed by the Parliament and only the Parliament can dismiss me! I think the observance of constitutional principles is vital for our society, and under no circumstances can I accept a DNA [Anticorruption Directorate] prosecutor is above the Parliament, the Government and the citizens of this country! It would mean dictatorship, and I think that more than 25 years after 1989 it would be a major error for us all," Ponta wrote on his Facebook page, after meeting the President.
In a message to foreign embassies in Bucharest, Ponta's social-democratic party said that, following the charges brought by DNA, PM Ponta will go through all the legal steps prior to any decision of resignation. "President Iohannis has today asked for the PM's resignation. PM Victor Ponta stated that, whilst respecting the President's opinion, he has been appointed in office by the Parliament, hence the Parliament is the only institution which can decide his dismissal. He has also reaffirmed his respect for the Constitution and its principles, calling them 'essential for our society'," the document shows.