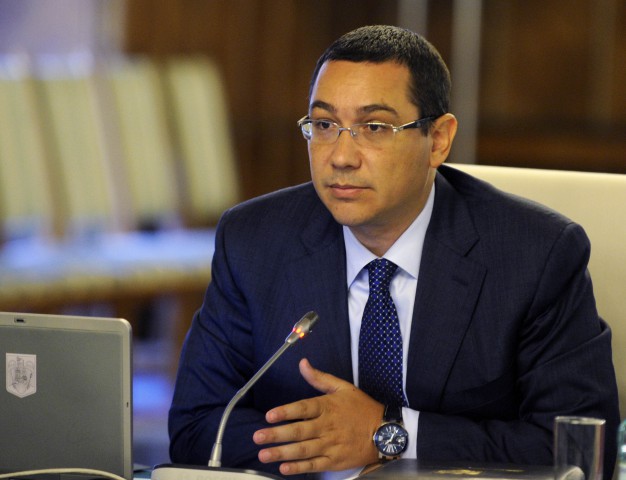 By Daniel Stroe – Bucharest
The Romanian PM Victor Ponta has today said there would no abrupt change in his government's fiscal policies this year, rejecting speculations he may seek to introduce an incremental income tax after the liberals withdrew two days ago from the ruling coalition.
"We do not want to change the fiscal system this year, there no tax increase beyond the 16 per cent" he said today.
His comments came after the Romanian government hinted it wants to introduce a progressive tax rate of 8, 12 and 16 per cent instead of the current 16 per cent flat tax, according to the governmental fiscal strategy 2014-2016 published two weeks ago on the website of the Finance Ministry.
The 16 per cent flat tax was introduced in 2005 to draw foreign investments and replaced the differential tax rates in five stages from 18 to 40 per cent. Ponta's government hinted in the past he seeks to scrap the flat tax, but economic analysts said that any increase will scare away investors.
Ponta said than the incremental tax is meant to help the socially disadvantaged categories and the measure is part of the coalition agreement, at that time still in force, the social-democrats concluded with the liberals who have quit power in the meantime.
But today, the prime-minister said he is looking into introducing the new progressive tax as of 2015. "If it can happen in 2015, we will surely do it" he said, adding that the 8 and 12 per cent tax rates cannot be applied during 2014. "It is important we can do it from a budgetary and fiscal standpoint" he concluded.
Speculations arouse after the liberals withdrew this week that the social-democrats may impose a progressive income tax which the liberals disagreed with. But with an agreement already concluded with the IMF, it is unlikely Ponta makes any abrupt changes this year, as he himself admitted. At the same tine, with a narrower majority in the Romanian Parliament (unlike the more than 70 per cent the former ruling coalition had until the beginning of this week), Ponta seems a little reluctant to pass some unpopular measures this electoral. This is why he rushed to announce that the 7 Eurocents fuel excise which pitted him against President Traian Basescu doesn't feature in the IMF letter of intent. He added the fiscal support he promised for bank indebted people with low incomes is not in that text either, after heavy criticism from banks which warned the project only makes things worse for this social category.