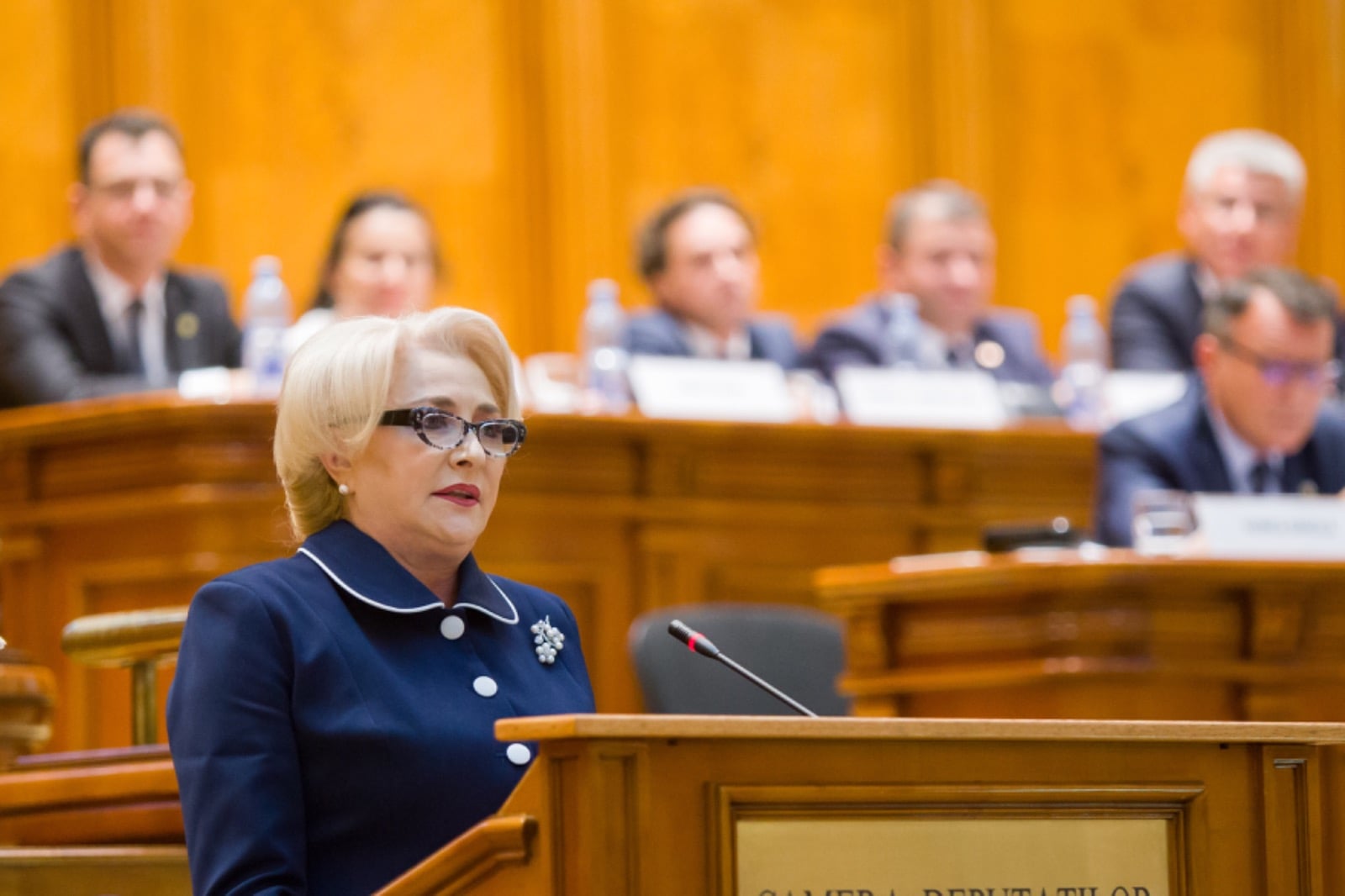 The Romanian Prime Minister, Viorica Dancila, will pay an official visit to Turkey on Monday, October 15.
Dancila and the president of Turkey, Recep Tayyip Erdogan, will meet in the capital Ankara, and they are said to talk about international and regional developments and bilateral ties between the two aimed at strengthening relations between Ankara and Bucharest.
According to a Turkish presidential statement issued on Sunday,"The talks, due to be held within the framework of the visit, constitute an important opportunity to enhance Turkish-Romanian relations, which were raised to the level of a strategic partnership in 2011."
Due to the fact that Romania is set to take over the rotating presidency of the Council of the Europe on January 1st, 2019, Erdogan and his guest are going to discuss Turkey-EU relations, too.
Addressing attendees at the Bucharest Forum 2018, organised by Aspen Institute Romania, Dancila had said:
"It is about the participation in an advanced European process based on the fundamental idea of European cohesion and unity. Romania is a pro-European state and society. The EU future is a topic of national interest for us, and this is why we are fully committed, with all energy, to it. Romania's takeover of the presidency of the Council of the EU is favorably part of a maturity period of our European dimension. We will invest our experience in consistent priorities, for the citizen's benefit, as primary beneficiary of the European project. There was adopted a first version of the topics of interest of the Romanian presidency of the Council of the European Union, which was developed based on a process of institutional consultation and with social actors."
She had added:
Romania will focus on developments that foster the further motivation of the Western Balkan States to engage irreversibly on the path of European integration. Particular attention will be extended to the Eastern neighborhood, especially in the context of the 10th anniversary of the launch of the Eastern Partnership. For us, equally important is the consecration of the Black Sea region on the European Union's agenda, but also of the Danube Strategy. Emphasis will be put on concrete projects and initiatives to bring added value, clear to communities and citizens in these areas. Not only will Romania have an increased responsibility in the first semester of 2019. In the context of complex global developments, the European Union itself has an increased international responsibility."
Although the Romanian head of state had referred to the Western Balkans, Turkey is also of great interest to Bucharest since it has been a strategic partner of Romania since 2011. At the same time, it remains interested in joining the bloc… / IBNA