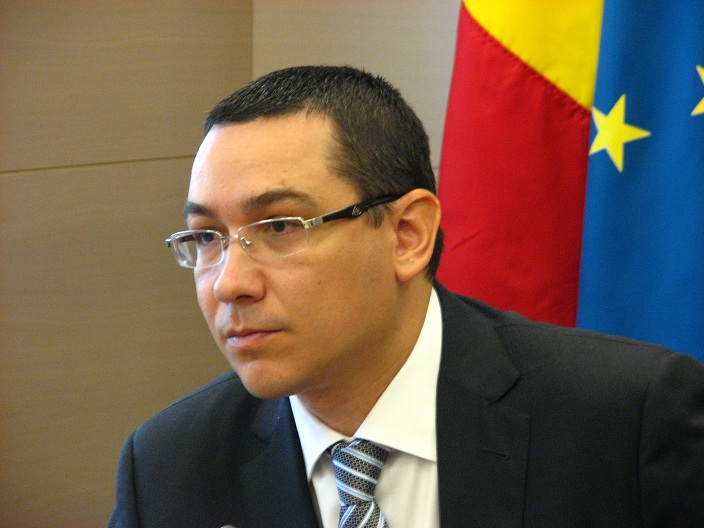 By Daniel Stroe – Bucharest
Romanian social-democrat PM Victor Ponta has today said he is ready to run for the top job in the country provided full support of his party, after months of speculations and internal pressure on him to accept the candidacy in November's polls.
"By 1 August, if someone wants to run, he has to let us know. I for one told my colleagues that I am ready to run if I have their support. If I am the candidate with the strongest chances of winning, then on 1 August I will announce my decision" Ponta said in the clearest statements so far concerning his future political ambitions.
He has though denied having been pressured to accept the candidacy. "I am not running because of pressure and I do not want to be asked to. My personal project was to stay prime-minister till 2016, but I have learnt that if a prime-minister wastes all his energy on fighting the president instead of doing good things for the country, then this is a loss to Romania" he added, referring to his political arch-rival, President Traian Basescu, in power since 2004 and whose second consecutive terms ends late this year.
Ponta's statements came after sources disclosed his party colleague, Mircea Geoana, who ran in the 2009 presidential poll when he narrowly lost against Basescu, decided to give up his presidential ambitions and support Ponta in return. Geoana was seen as the most serious party contender Ponta could have in an internal race, even if polls show he is the best placed in terms of popularity.
But the prime-minister warned his candidacy shouldn't make room for in-fighting in the social-democrat party among those willing to replace him at the helm of the party. Rumor has it that Liviu Dragnea, deputy-PM and the social democrats' number two, is pressing Ponta to run so he can become the party's president if Ponta is elected. A failure would also suit Dragnea's ambitions since he may benefit from Ponta's fall out with the party members.
"He who is busy until 16 November about who is replacing me will leave the party the following day. Dear colleagues, everybody will work in this campaign and on 17 we discuss who the next social-democrat leader will be" Ponta warned.
Ponta's announcement comes amid efforts among rightist parties to find a common candidate for higher chances to defeat the social-democrat candidate. Analysts do not rule out Ponta may run against Crin Antonescu, his former political ally until February, even though the latter expressed support for Klaus Johannis, the newly elected leader of the liberals.