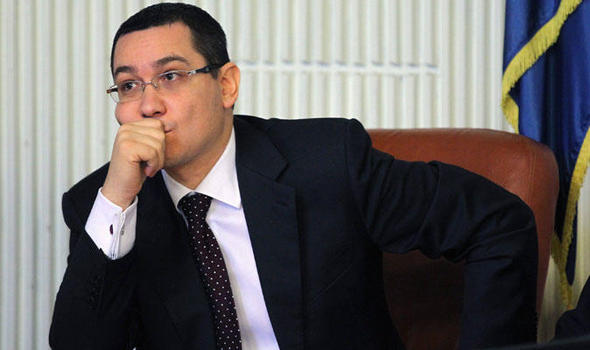 By Daniel Stroe – Bucharest
The Romanian PM Victor Ponta yesterday said his government will soon cut about 70 taxes, on the very day the social-democrat executive passed an emergency decree on tax exemption on reinvested profit and less than a month after introducing a controversial fuel tax that sparked a political war in Bucharest.
"We now have all the approvals we need. Today we are adopting the emergency ordinance on the tax exemption on the reinvested profit, to be introduced as of 1 July. This is an older demand on the part of the business environment and I am glad that we could do it" Ponta said, as quoted by Agerpres.
He also asked the attending ministers who received a note from the Ministry of Finance to begin drafting all the normative acts necessary for the elimination of the 70 taxes which he did not offer details about.
"We spotted 70 taxes that can be eliminated in a single day, without the state budget to suffer at all, and without the need to burden people with 70 bureaucratic procedures and time wasted. I believe, Mrs Minister (Ioana Petrescu, Minister of Finance), that you can still, besides these 70, eliminate an additional 30-40 taxes. I want you to come next week, based on what you will receive by then from the other ministries, with the necessary normative acts, so that we can do what we have been talking for so long, that is to eliminate this welter of taxes that were introduced but which are useless for the budget, only causing a bureaucratic chaos instead," the head of government also added.
The Ministry of Finance explained that eliminating the 70 taxes would only incur losses to the state budget of about 1.9 million lei) about 424,000 Euros). Most of these taxes were introduced by the Ministries of Environment, Labor, Economy, Agriculture, Regional Development, Culture, Internal Affairs and Justice.
In 2009, then government led by Emil Boc cut 179 out of the existing 489 taxes and other fees. About 130 taxes are still in force in Romania and statistics show that a company pays about 39 taxes in Romania, compared to 4 in Sweden or 7 in France. Thus, a Romanian company needs 200 hours of activity in order to pay its annual taxes to the state budget.
Ponta ruffled feathers this year by introducing a 7 Euro-cents fuel tax despite heavy opposition from President Traian Basescu who opposed it and warned it would harm economic recovery. Amid heavy criticism from Romanian road operators who warned to fuel abroad, Ponta backed down and agreed to return them 4 of the 7 Euro-cents which Basescu argued it will create an administrative chaos and pave the way for tax evasion.