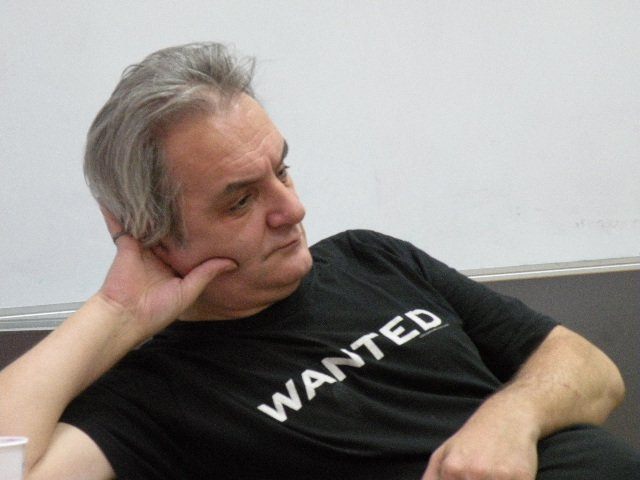 Bucharest, February 24, 2015/ Independent Balkan News Agency
By Daniel Stroe
A Romanian film director was today sentenced to 26 years in prison in a infantile pornography file which was handled by the organized crime and anti-terrorism division of country's general-prosecutor's office.
Mihnea Gheorghe Columbeanu received different sentences for several counts of aggravated infantile pornography, sexual abuse and children trafficking. In total, Columbeanu has to serve a 26 years and 4 months prison term. The decision is not irrevocable, but it is unlikely to be changed given the gravity of the case. He can contest the decision at Bucharest Court of Appeal.
Magistrates also sentenced Gabriela Ionescu, the mother of one of the victims, to 9 years and 4 months in prison for several counts of accessory to infantile pornography. Mihnea Columbeanu and Gabriela Ionescu have to pay damages to Andreea Ionescu, the victim, amounting to 25,000 Euros and 5,000 Euros to other victims.
Columbeanu was arrested in July 2014 for infantile pornography, children trafficking and rape. Prosecutors say that, between June 2010 and June 2014, the director sexually exploited in repeated and separate incidents a girl aged seven at that time. The indictment list contains shocking details produced by the investigators. "The defendant forced the minor to perform oral sex and other sexual acts, taking advantage of the victim's inability to express her will and offering money and other benefits to her mother. The minor's sexual exploitation also ended with the defendant producing pornographic material", prosecutors said.
Almost 700 pornographic movies were found by policemen in Columbeanu's house upon his arrest. Most of the films were downloaded from the Internet and then shared them with other users on pornographic websites. In total, the director shared more than 33,000 pornographic files, movies and pictures. Prosecutors confiscated 12 hard-disks, four memory sticks and 1,331 DVDs and CD from the defendant's home. Columbeanu admitted his guilt before prosecutors soon after he was arrested. He was trialed under arrest.
Mihnea Columbeanu directed several well-known Romanian movies, with the first production in 1980, back in communist times. His arrest last year shocked the artists' community given the director's performance in the movie industry.