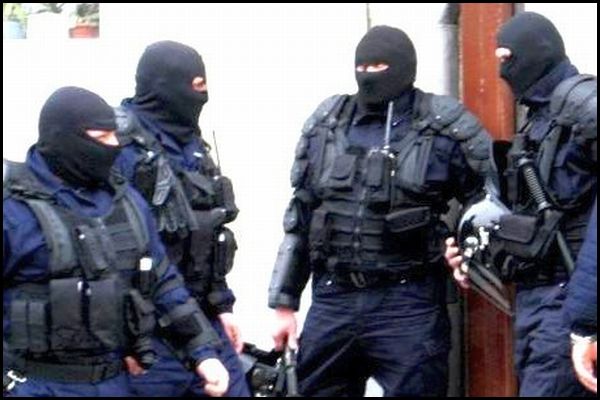 Bucharest, January 9, 2015/ Independent Balkans News Agency
By Daniel Stroe
Seven Romanian NGOs have today issued a joint statement in which they call on the Romanian politicians to provide state security institutions with "sufficient" instruments designed to prevent acts of terrorism, in the wake of the ongoing terror attacks in France.
The communiqué is signed by the Association for the Implementation of Democracy, the European Way, the Romanian Association for Evaluation and Strategy, the Association for the European Transformation, the Atlantic Association of the Young Political Leaders, the Federation of the Education Unions and the Tourism and Services Employers' Federation, according to state news wire Agerpres.
In their document, the signatories point out the tragic events in Paris have reaffirmed people's essential need to feel protected by the state they live in and expressed their support for steps to be taken by the authorities to boost national security institutions.
"At the same time, the frequency of these acts over the recent time, beyond the loss of lives of innocent people, represents serious encroachment upon fundamental rights and liberties of citizens. In this context, there is a strong need for a calm, rational and national solidarity approach of the objectives that concern protecting Romanian citizens' lives", reads the text.
The signatories are also calling on "creation of the necessary legal framework which shall take into account the technological progress and the manner this is used by individuals or groups involved in planning and launching terror attacks, with a stress placed on urgently passing the bill on identifying the PrePay card users", the seven NGOs further say.
Their reaction comes as the Ministry of Interior today hosted an emergency meeting of an inter-ministerial group tasked with preventing macro-criminality and the national committee for Emergency and Special Situations. The official have reaffirmed the necessity to provide state security institutions with the legal instruments needed in fighting large scale criminality and terrorism, such as the bill on retaining data generated or processed by public networks of electronic communications and the draft law on personal data processing in the electronic communications sector, as well as the common platform for monitoring and online payments of traffic fines.
A bill on data retention and one obliging PrePay card buyers to register with an ID were rejected as unconstitutional last year by Romania's Constitutional Court. But Romanian officials are arguing the events in France highlight the need for firmer instruments in fighting terrorism, an argument part of the civil society reject as groundless. "For an effective prevention of the terrorist acts we need suitable instruments and the laws concerning pre-paid mobile cards and the data retention could represent such suitable instruments, if we had them. We must pass effective laws that can constitute very good instruments to prevent acts of terrorism", Romania's prosecutor-general Tiberiu Nitu said this week.