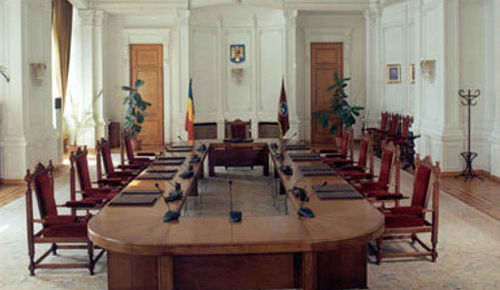 By Daniel Stroe – Bucharest
The Press Monitoring Agency Active Watch has denounced a recent decision by the Constitutional Court, Romania's highest judicial body, which could reintroduce slander and insult as criminal offences as opening the doors to "a new legislative chaos which will have a hard to estimate impact, including possible condemnations of Romania at the European Court of Human Rights for lack of predictability of laws used to trial journalists".
The NGO's reaction comes after the Constitutional Court ruled as unconstitutional a derogation passed in 2010 by the High Court of Cassation and Justice through which the latter decided that the legal norms on the basis of which slander and insult are criminalized are no longer in force.  As a result, Romania's highest body's decision puts slander and insult back into the criminal code.
ActiveWatch warned such a decision would make people refrain from expressing themselves publicly in a free manner and will first and foremost impact on the activity of journalists. "Even if the risk to be punished is low, the criminal legislation has a self-censorship effect for journalists as studies done in several countries show" the NGO pointed out.
In a message delivered yesterday on the World press Freedom Day, the Romanian President Traian Basescu underlined that elimination slander and insult from as criminal offences consolidated the media freedom. "In Romania, the media freedom was gained with great efforts and has consolidated over the last years, inclusively through decriminalizing slander and insult, thanks to those who opposed the adoption of a media law. I have always supported their efforts and I still believe a regulation and control of the media has to come from within" Basescu said.
In 2006, the Romanian Parliament voted in favor of removing the slander and insult from the Criminal Code. A year later, the same Constitutional Court decided the Parliament's vote does not respect the Romanian Constitution where the image right is guaranteed and argued the freedom of speech should not be mistaken for an absolute right. Since the Parliament did not make any other change despite the court's verdict, a legislative confusion ensued and then came the 2010 decision by the High Court of Cassation and Justice which said the Parliament's decision should be taken into account from that point on until a few days ago when the verdict was again overturned by the Constitutional Court.