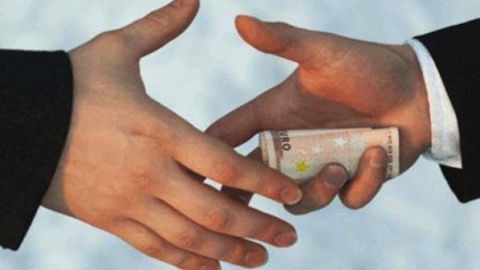 By Daniel Stroe – Bucharest
The Chamber of Deputies, the Romanian Parliament's lower house, has today given its green light to a law which allows mayors and local councilors to be members in the board of companies that have contracts with the local administration, dealing a heavy blow to the country's Integrity Agency (ANI) which has so far found hundreds of incompatible local officials.
If enforced, the law basically exempts local elected officials from incompatibility charges and they can do business in local utilities companies involved in deals with the public administration. 215 lawmakers voted in favor of the measure, 36 were against while 62 abstained. The opposition liberals are said to have mostly abstained, prompting accusations of shady deals with the ruling parties.
The draft law was submitted in April 2013 by six social-democrat lawmakers who sought to amend the law on public administration.
Even if the law risks drawing the ire of the EU again, since the anti-corruption fight is closely monitored by Brussels under the Cooperation and Verification Mechanism, the Romanian media points out the financial stakes behind the law are enormous. According to Hotnews, local utilities companies are an El Dorado for officials since these companies access hundreds of millions Euros worth EU funds and, according to the law in force now, the officials are banned from managing this money directly.
For instance, according to the same source, RAJA Constanta, a water supplier company in Romania's largest city, engaged EU funds of up to 250 million Euros, while Bucharest's local transport agency accessed about 136 million Euros.
ANI has been actively involved in finding incompatible local elected officials who, if proven guilty, lose their office and are banned from running for one for three years. Therefore, local officials representing the ruling social-democrat party are said to have mounted a real crusade against the agency whose activity has been praised by the European Commission, along the National Anti-Corruption Department (DNA).
Last year alone, ANI discovered 323 cases of incompatibility, according to the agency's activity report, 188 involving local elected officials, 20 of them being mayors. Five local officials had their unjustifiable assets confiscated following a court decision.