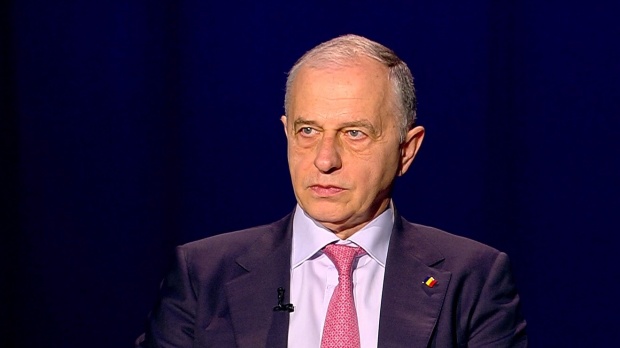 Romania's Foreign Minister: The placement of Mircea Geoana as NATO Deputy Secretary-General is an important moment for Romania's participation in the Alliance".
Romanian Mircea Geoana was appointed as Deputy Secretary-General of NATO, representing the highest position the country holds in the Alliance hierarchy.
The Ministry of Foreign Affairs congratulated Mircea Geoana on his placement, noting that this decision "represents an important moment in Romania's participation in the North Atlantic Alliance."
Next, the Foreign Ministry's announcement stresses that "taking this high position of responsibility at an allied level, Romania's highest rank in the NATO hierarchy, confirms the professional experience and qualifications of the Romanian candidate and also represents a special recognition of Romania's role and its significant contribution to NATO, 15 years after its accession to the North Atlantic Alliance".
The ministry expresses its belief that the appointment of Mircea Geoana "will contribute to the further strengthening of NATO's role and mission for the security and collective defence of the Euro-Atlantic area for the benefit of Romania, all allied states and their citizens", concludes the announcement.
Mircea Geoana, on his part, wrote on his personal Facebook account: "I am very pleased with my appointment, by NATO Secretary General Jens Stoltenberg, as the next Deputy Secretary-General. It is a great challenge and opportunity to serve our Alliance, which keeps safe about one billion people. Throughout my diplomatic and political career I have been an advocate for the transatlantic ties and the Euro-Atlantic integration of Romania, so it is truly my honour to be the first Romanian to be appointed to this important post. This also recognizes the important contribution of Romania to NATO".
Mircea Geoana, a career diplomat, was born on July 14, 1958 in Bucharest, is the founder and president of Aspen Institute Romania, former President of the Romanian Senate, and has served as Romania's Foreign Minister and Ambassador to the United States. He will take up his duties in mid-October 2019.
With his message on twitter, Jens Stoltenberg announced that Mircea Geoana would be his deputy in NATO. "I have the pleasure of announcing the placement of the Romanian diplomat in this high position in the North Atlantic Alliance".
The congratulations of Romania's Prime Minister Dăncilă were also received by Mircea Geroana. "Congratulations to Mr. Mircea Geoana for his appointment as NATO Deputy Secretary-General! We are delighted to be represented in the Alliance by a Romanian with a broad political and diplomatic experience, a supporter of the transatlantic link and the Euro-Atlantic integration of Romania", σhe says in a statement./ibna