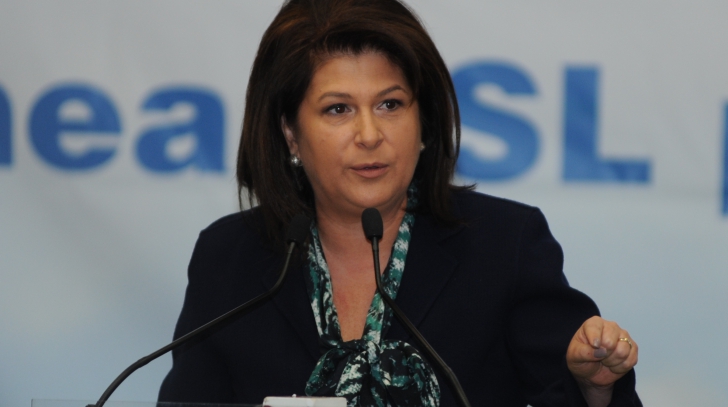 By Daniel Stroe – Bucharest
The Romanian Ministry of Environment has issued licenses for shale gas exploration in Dobrogea, in South-Eastern Romania, Rovana Plumb, Romanian minister of Environment and Climate Change, announced in a press conference yesterday.
"To get to the exploitation we need to see if we have these resources and where we have it. And there is no way we can identify it without exploring" she said, speaking in a press conference in Constanta, the largest Romanian port to the Black Sea.
She pointed out the exploration phase poses no risks for the environment. "We are treating this very seriously. It is clear that the exploration, given the used technology, poses no threats to the environment, the quality of the drinkable water, respectively infestation of the phreatic zone, because we do not use the hydraulic fracturing technique" she underlined, as quoted by Agerpres.
She also said Bulgaria has already started the prospective phase of its shale gas deposits and, in this context, highlighted all the EU countries need to become energy independent, shale gas being one of the solutions. She mentioned Poland and Great Britain as countries being in the prospective and exploration phase of their shale gas reserves.
The minister also pointed out that the exploration phase of the shale gas deposits takes about five years, before the actual exploitation of the reserves. The first phase is the prospective one, which basically means checks done to evaluate the earthquake risk and then comes the second phase, the exploration one, which lasts for five years and which involves identifying the reserves and finally the exploitation, Plumb explained.
The shale gas reserves could consolidate Romania's position as a main gas producer in Central Europe and dramatically reduce the country's dependence on Russian gas. Even if, in May 2012, the Government in Bucharest suspended permits for shale gas exploration awaiting EU environmental studies on this source of energy, in March 2013 PM Victor Ponta said the moratorium would not be extended.
In the meantime, Romania's National Agency for Mineral Resources has launched a study to determine the level of national shale gas resources. The US Energy Information Administration estimates that Romania, Bulgaria and Hungary have combined technically recoverable shale gas deposits of 538 billion cubic meters.