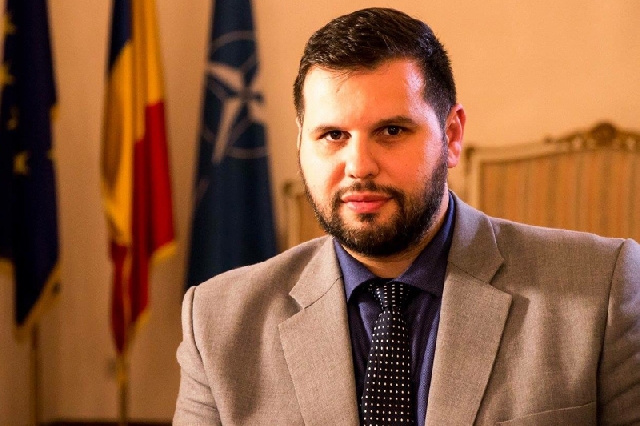 Bucharest, December 24, 2015/ Independent Balkan News Agency
By Irina Stoica
The Republic of Albania was today the latest destination for the Romanian
official who's managing Bucharest's relationship with the Romanians living
abroad. Minister-delegate Dan Stoenescu, visited the Albanian city of
Korça, resided by a large part of the Aromanian community. In fact, Korça
has the largest Aromanian communiry in Albania, according to statistics
that the Romanian Foreign Affairs Ministry has published.
The Romanian minister-delegate visited Romania's honorary consulate and
offered books, CDs and albums on behalf of the Government. Dan Stoenescu
met Konstandin Janko, President of the Cultural Association for Aromanians
in Albania, Ilia Gjoka, President of the League of Aromanians in Albania,
Pano Bakalli, President of the Nicolae Iorga Foundation of Saranda, as
well as other officials and media representatives. He highlighted
Romania's interest and willingness to support the cultural values of the
community and emphasized the role that young graduates of Romanian
education institutions could have in affirming identity values and
promoting the image of an open community.
The mayor of the city, Sotiraq Filo, welcomed the Romanian official.
During their discussion, both officials agreed that the Aromanian
community in the Republic of Albania and the Albanian minority in Romania
represent strong points in the relationship between the two countries and
could lead to the consolidation of the bilateral cooperation.