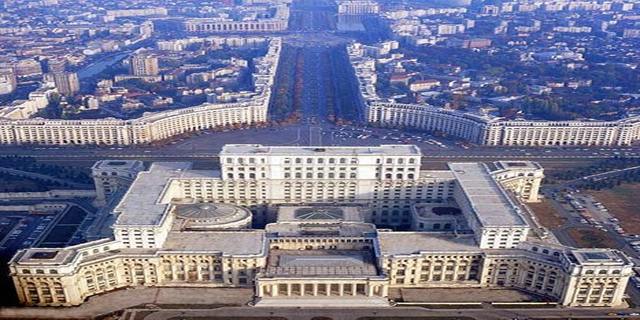 By Daniel Stroe – Bucharest
The alliance between the National Liberal Party (PNL) and the Democrat Liberal Party (PDL), the largest rightist and the main opposition parties in the Romanian Parliament, will be henceforth promoted under the name of the Liberal-Christian Alliance, the leaders of the two parties announced.
The alliance's candidate for this fall's presidential elections will be announced on 5 August following a series of internal polls which shall differentiate between the two main contenders – Klaus Iohannis, the liberal leader, and Catalin Predoiu, the democrat-liberals' candidate. A meeting is also scheduled for 26 July for the two parties to pass the new party rules and sign the political protocol.
Vasile Blaga, PDL leader, explained to journalists the name of the alliance comes after sociological studies done with this purpose while Iohannis stressed the two parties will these days chose a polling house to carry internal polls as to which of the two candidates is best fit to represent the alliance in November when he will most likely face social-democrat PM Victor Ponta. Iohannis is likely to fare better in polls than Predoiu, a former Justice minister but with little public notoriety.
New polls released this week show Ponta is likely to become Romania's next president. According to an INSCOP poll, 52.4 per cent of the Romanians think Victor Ponta will win the presidential elections in November. Second comes Klaus Iohannis, the German ethnic mayor of Sibiu, supported by 23.6 % of the respondents. The other likely contenders only managed to get a one digit result. About 30 per cent of the respondents think Ponta would make a fine team with Mugur Isarescu, the National Bank governor, as prime-minister.
But internal calculations of the new alliance may be upset by a new politician from PDL willing to join the race for the top job in the country – Monica Macovei, currently a member of the European Parliament and a former Justice minister who pushed for radical reforms in the judiciary and anti-corruption area. Macovei asked Blaga to allow her to join the internal race, but the latter rejected the proposal, arguing her request came too late, after the party already picked Predoiu. But a wave of support for Macovei is sweeping the social media in Romania, with many supporters, especially in the civil society calling for her candidacy.
In a sign he may be the final candidate of the alliance, Iohannis yesterday made his first comments concerning the situation in Ukraine, moving a step further from internal matters. He called on the EU to set red lines in connection to Russia beyond which Brussels shouldn't accept any compromise while highlighting the shoot down of the Malaysian airplane "indicate a problem of behavior on the part of Russia".