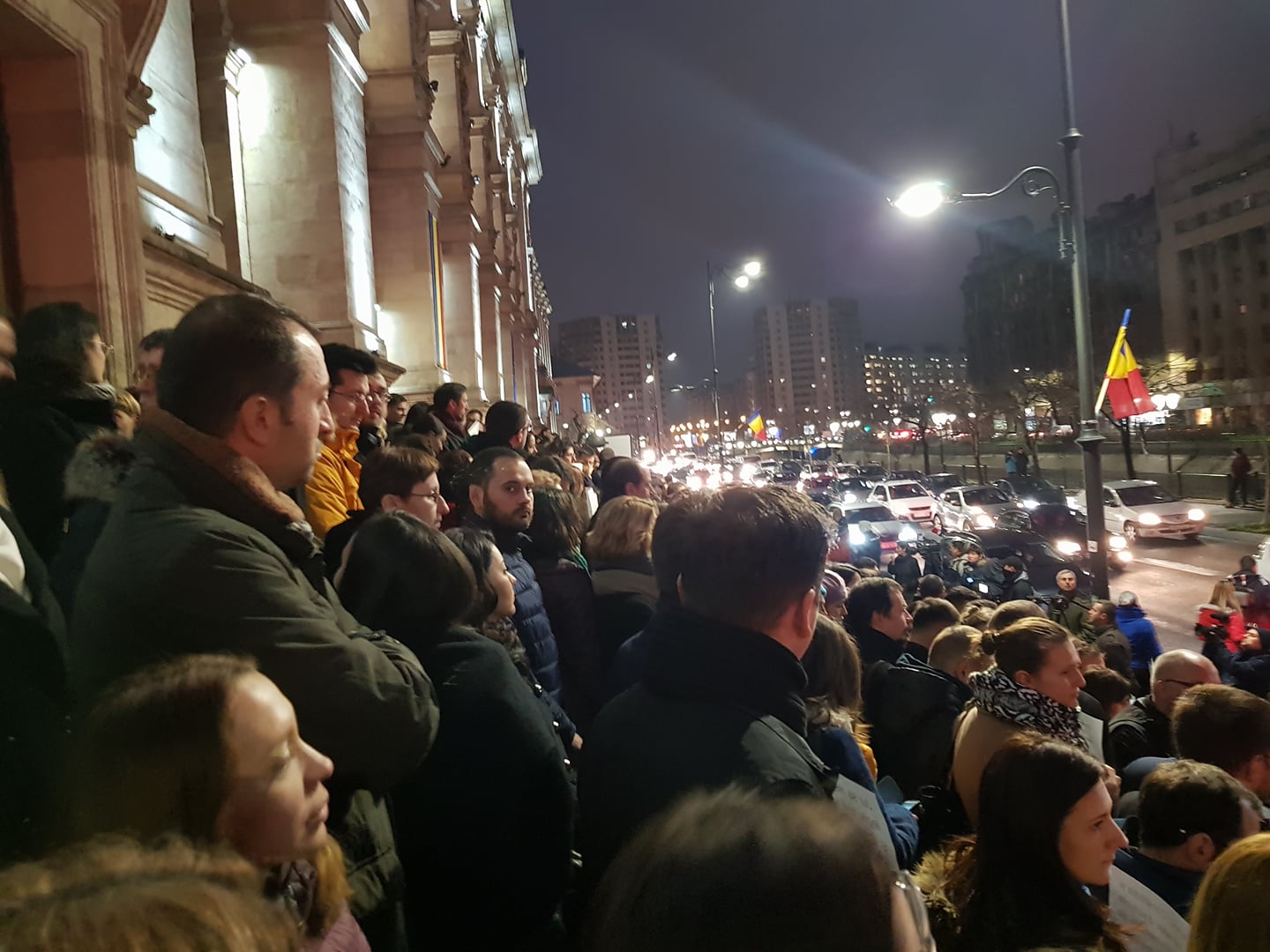 On Monday, December 18, Romanian magistrates joined the protest movement against the reform of justice laws and the penal code passed by the leftist government. Several hundreds of them demonstrated in Bucharest and in various other provincial cities of the country, according to local media.
"Half of the country's departments have seen magistrates protest," Judge Cristi Danilet, a spokesman for the movement, told AFP, pointing out that in Cluj (west), where he is based, "This is the first time that magistrates demonstrate in this way, in silence and with the robes in their hands".
In a statement, the judges expressed their dissatisfaction after the adoption of bills by the deputies, aimed at reforming justice even though the Superior Council of the Judiciary had issued a negative opinion about them (the laws).
These bills, which have yet to be adopted by the Senate, notably cause fear because they are expected to reduce the independence of judges and put restrictions to the prerogatives of the Anti-corruption Prosecutor's Office (DNA), compromising the effectiveness of the fight against this scourge (corruption).
The leadership is dominated by Liviu Dragnea's social democrats, but even he has been accused of corruption and is (the government) also considering several amendments to the penal code that undermine the legal action, judges say in a frustated manner.
For several weeks, thousands of people take to the streets every Sunday, in Romania, to ask the Parliament to give up its judicial reform; a reform which has been criticized by Brussels and Washington and that has caused the concern of the European Council, that demanded the consultation of the Romanian government by the Venice Commission.
Monday's move was also meant to "show that judges feel close to civilians in these dark hours," said Danilet. "The ones who have something to lose (if this bill is passed by the Senate, too) are the people of this country", he added…/IBNA
Translated from French (AFP) and edited by Lida Filippakis
Photo: Stoica Ionel (Journalist)