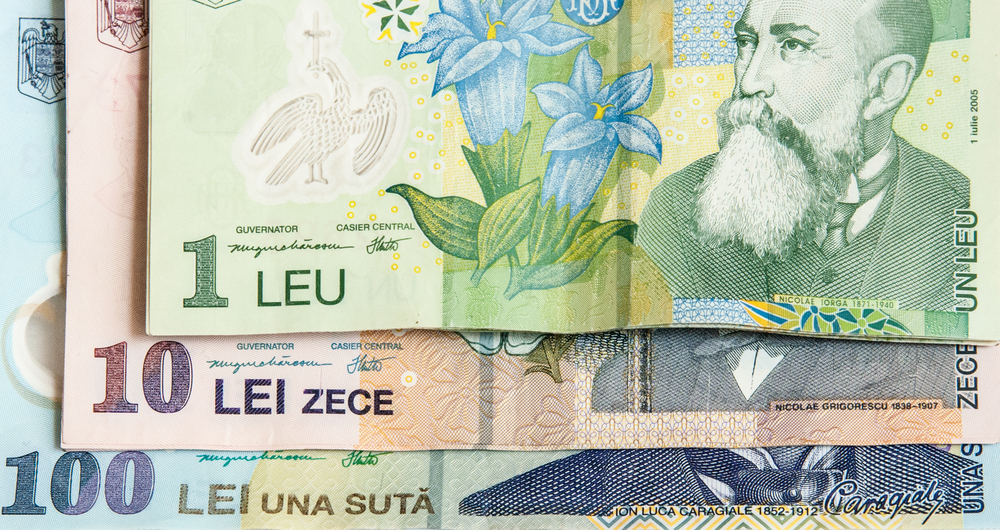 Review by Christos T. Panagopoulos –
Romania's currency – the leu – was the EU's best-performing currency at the end of the first ten months of this year, having been the only currency to record a rise versus the euro, compared to January's quotation, according to an analysis by Brokerage House Noble Securities.
"In recent months, the national currency has been only slightly influenced by the relaxation cycle of the monetary policy launched by the BNR [the Central Bank], and, furthermore, it has withstood quite well the turbulence triggered by external events, which were not only many, but also significant and, consequently, they generated increased volatility on the market. As to the euro, one must say that the single currency in October fared well compared to the U.S. dollar (with a rise by some 0.4%), although it was affected in the last days of the past month by the disappointing results recorded by Germany and by the Eurozone, as a whole, in terms of unemployment. Also, the inflation rate in the Eurozone moving away from the European Central Bank (ECB) targets has reinforced the speculation according to which the ECB may consider lowering the reference rate in order to stimulate growth in the region", said Silviu Pojar, sales manager at Noble Securities — Romania Subsidiary, a member of the European financial group Getin Noble Bank Groups of Companies & Getin Holding.
In late October, the leu saw a rise of around 0.5% versus the euro compared to the exchange rate at the start of the month.
The European financial group Getin Noble Bank Group of Companies & Getin Holding took its first step in Romania in 2012, when it opened the local branch of Noble Securities brokerage firm. Brokerage House Noble Securities is regulated and authorized by the relevant body in Poland, and its Romanian branch will operate inclusively under the supervision of the National Securities Commission (CNVM).
Source: Agerpres