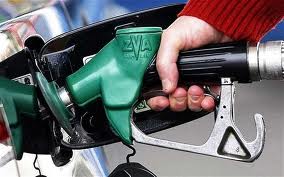 By Daniel Stroe – Bucharest
The Romanian President Traian Basescu last night wearned he would reject the state budget draft unless the government gives up the fuel tax which it introduced after failing to raise enough money to the public coffers and which Basescu accused it serves to finance "electoral charity" before next year's elections.
Last month, the government announced a 7 Eurocents tax on every liter of fuel which it justified to finance building highways. PM Victor Ponta didn't say though there's an extra 1.6 Eurocents VAT per liter which many warned would lead in the end to a significant increase of prices since most of the goods are transported by fuel based vehicles.
"I want to prove the PM he can build highways without raising the excise for fuel" Basescu said. "This public statement is both a warning and an invitation to dialogue to the government and parliament: if you do not give up the fuel excise increase, I will send the budget draft back. It is possible I also lodge a complaint at the Constitutional Court if I find grounds for that" the head of state added.
Basescu pointed out the fuel tax doesn't do the economy any good. "Introducing new fiscal burdens can only brake Romania's economic relaunch chances. Rasing the excise would impact on the whole economy and on every household – food, large circulation goods and transport" he warned.
The President warned the money the fuel tax would generate would not be used for public purpose but to finance the so called "local barons", a term coined by the Romanian media to refer to influential local leaders who usually exert a lot of pressure on the government. Basescu also disclosed the money the fuel tax would generate could be used for electoral purposes next year when Romania holds presidential elections.
Reacting to Basescu's statements, the government's spokesman, Mirel Palada, hinted on his Facebook page the president had made the statements under the influence of alcohol, remarks which drew the ire of the most of the media.
Many Romanian analysts point out Basescu want to use the fuel tax opportunity to capitalize on its electoral capital, with an increase of prices likely to spark dissatisfaction among Romanians, already angry with swollen fuel prices compared to their incomes. He may seek to reverse public discontent generated by austerity measures passed under his second term and which the current ruling coalition, at that time in opposition, used for its electoral purposes.