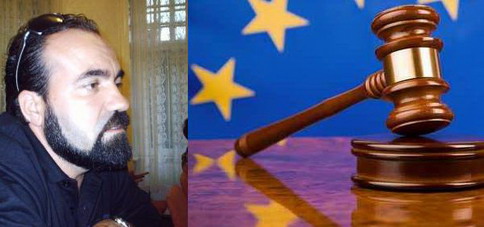 By Daniel Stroe – Bucharest
The European Court of Human Rights (ECHR) has sentenced Romania to pay 9,000 Euros in moral reparations to a Romanian journalist whom the Baia Mare city hall had denied access to public information, despite three court verdict supporting his cause.
The case of Ioan Romeo Rosiianu, a journalist in Baia Mare, a city in NW Romania, whom a former mayor repeatedly denied access to pubic information he had requested, was supported by APADOR-CH, a human rights defending organization in Romania. The journalist submitted several applications to Cristian Anghel, former mayor of Baia Mare (1993-2010). The information concerned public acquisitions contracts and management of public patrimony.
Anghel refused to comply and Rosiianu took to court which ruled in the latter's favor through irrevocable decisions. Despite this, the mayor refused to observe the rulings and was repeatedly fined by judicial authorities.
The journalist finally lodge a complaint with the European Court of Human Rights in July 2006, arguing the mayor encroached upon the media's right to freedom of expression in a matter of public interest and the official's actions also amounted to denying his access to justice.
The Romanian Government alleged before the court that the claimant received the information he had asked access to but the journalist never came to pick it up. But, in reality, to discourage Rosiianu's efforts, the city hall offered him a variety of documents and also asked him to pay large amounts of money for their photo-copies.
The court ruled the city hall had to offer the claimant the information he had specifically asked for and not stacks of documents he had not asked for so the Romanian courts' decision had not been carried out. Consequently, the claimant's right to a fair trial and his right to freedom of speech have been encroached upon. In the mean time, Cristian Anghel was sentenced to almost three years in jail for corruption and banned from running for public offices again. He was released in 2011, but is far from paying the debts he owns to the city hall, about 400,000 Euros. Despite the verdict, the National Liberal party has reactivated him as a full member.
Romania has a long history of losing trials before the European Court of Human Rights. Last year, the country came sixth in a top of complaints lodged with the court in Strasbourg, paying a total of 8.2 million lei (about 1.8 million Euros) in damages.