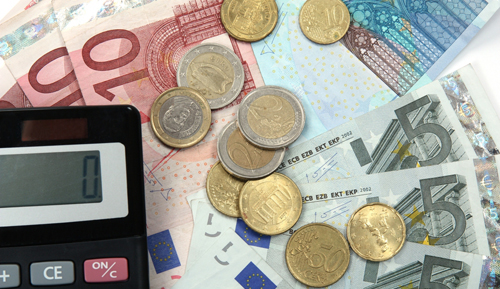 Review Hari Stefanatos
According to data released by the Romanian National Statistics Institute (INS), the income of an average household in Romania was about €550 in revenues per month in the first quarter of 2014, (the equivalent of RON 2,477 at an average exchange rate of RON 4.5 per EUR), with almost half of revenues caming from salaries and about a quarter from social welfare, which includes pensions, child benefits, unemployment aid and others.
An average romanian household spends 90% of its monthly income or RON 2,226 (EUR 495). 72.6% or about €360 went for food consumption, nonfood goods and services, while 16.7% (€83) went to state as taxes and contributions. The auto consumption was about 8%.
What is remarkable is the only 0.2% of households' expenditures were directed for investment for buying or building homes or land purchases, according to the data.
Of the €360 monthly average consumption expenditures of Romanian households, 40.5% or €146 went for food and non-alcoholic beverages, with the second highest expenditure going to living and utilities, which include rent, gas, electricity, water and others.
Alcoholic beverages and tobacco come third, with 7.5%, more than the 4.8% of the total consumption expenditures the romanian households spend for their health.
Other important expenses are transport (5.7% of total), communications (4.7%), recreation and culture (3.6%). Romanian households spend only 1.6% (€5.75/month) of their money on hotels and restaurants, and 0.7% (€2.52) for education, INS data shows.
There are about 7.1 million households in Romania, with an average of 2.7 persons each.
(Source: Romania-Insider)