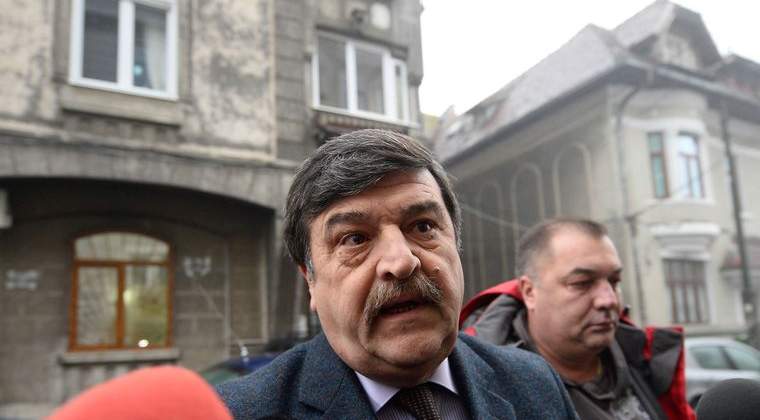 Bucharest, February 4, 2015/ Independent Balkan News Agency
By Daniel Stroe
Toni Grebla, a judge at Romania's Constitutional Court, has today resigned shortly after the country's anti-corruption prosecutors issued new charges against the former senator in a case in which he is accused he used his influence to facilitate food exports to Russia.
Grebla was initially charged with peddling of influence and the National Anti-Corruption Department (DNA) said it had started a criminal investigation against Grebla. It further explained Toni Grebla sought to help companies belonging to a relative of his to avoid the embargo imposed by Russia on EU food imports by exporting through Turkey. Grebla would have used his influence to obtain customs documents meant to facilitate exports to Russia, the prosecutors explained. DNA said it had cooperated in this high profile file with the Ministry of Interior's internal security service.
In return for his service, Grebla is thought to have received money and a luxury car and logistical support during the campaign before the 2012 parliamentary elections. Toni Grebla was then re-elected senator on the social-democratic party's lists and, one year later, in December 2013, appointed judge at the Constitutional Court at the proposal of the ruling social-democrats led by PM Victor Ponta. A lawyer by training, Grebla was long the chairman of the juridical committee of the Romanian Senate.
But today, DNA prosecutors summoned Grebla again and informed him new charges are pressed against him, such as use of information inaccessible to the public and abetting a criminal. DNA has also asked the Romanian Senate to lift Grebla's immunity.
In a press release issued today, the Constitutional Court said Grebla's resignation came amid pressure exerted on the institution related to his constitutional prerogatives. The head of the court, Augustin Zegrean, had previously denounced pressure from the country's secret services after the Constitutional Court last year struck down two bills on enhancing the intelligence agencies' power in supervising suspects of terrorism and large scale criminality, such as the bill on data retention and the one compelling buyers of prepay cards to register.
Grebla has today rejected claims direct pressure had been exerted on him to resign. He explained his resignation is a gesture of responsibility and again rejected accusations he had illegally used public funds. If arrested, Grebla would the first acting judge of the Constitutional Court in this position. His case comes amid a flurry of anti-corruption investigations launched by prosecutors and which left no political party untouched, regardless whether in opposition or in power.