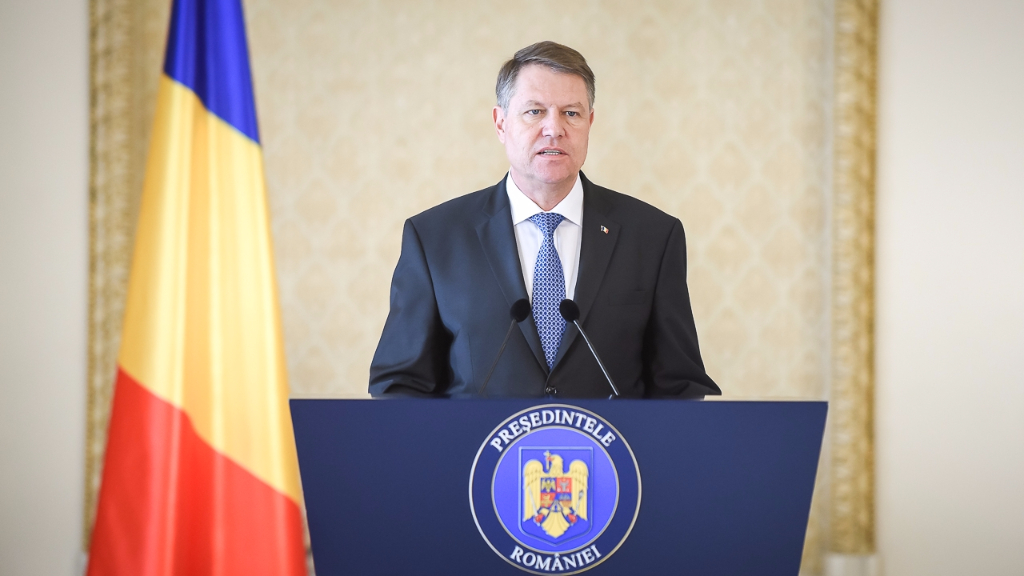 During a Monday briefing, Romania's president Klaus Iohannis condemned the violence that took place last Friday in the heart of Bucharest during the expats anti-government and anti-corruption rally and the riot police assaults.
Moreover, he wondered how come three days on, no one has faced charges after the events
"Iohannis has accused the ruling party, PSD, of undermining the governance and that it has come with a repressive component", romaniajournal.ro has said.
In a statement at Cotroceni Palace made on Monday, the president said: "Three days have passed and no one is responsible for what happened in Victoriei Square on Friday. In any responsible country, we would have had a resignation, at least. No one has assumed political responsibility for what happened. Why have we reached this point? Isn't it possible that those who want to defeat the judiciary and the anticorruption fight wanted to build up tensions within the society? What is to happen if they want to choke the voices in Romania? Despite the results of the 2016 elections, PSD has troubled the society with controversial decisions, chaotic governance and repeated attacks against the magistrates. Now we have also a repressive component, with serious question marks regarding the PSD intentions aiming Romanians.
Romania is going through serious disturbance. I wonder if those who want to put down the judiciary wanted a diversion and to build an unjustified and false tension within the society.
Violence and brutal repression of protestors are not acceptable in any way. Attacking innocent people, attacking journalists, attacking women and children is inconceivable for a European state. And those responsible must be quickly identified and punished, no matter who they are and where they are from. Whether we are talking about hooligans or about those who were not capable to isolate them in order to allow the peaceful protests go on. The chosen solution, to disperse the manifestation altogether, instead of neutralizing the violent hooligans, is condemnable and cannot be justified.
I equally condemn the actions of those who attacked the gendarmes."
Dozens of criminal complaints
Up until now, according to recent local reports, the Military Prosecutor's office has registered 63 criminal complaints by protesters against the riot police. The gendarmes are accused of abusive intervention during the Diaspora rally on August 10, which left over 400 persons injured.
Among them two gendarmes were hospitalised  after being assaulted by rioters and 10 more were injured in the clashes.
This morning they went to the Forensic Medicine Institute to ask for a certificate by the medical examiner.
Both on Monday and Tuesday, August 13 and 14 respectively, people have been called for hearings while "military prosecutors are probing if the gendarmes who intervened during the protest are guilty of abuse of office or abusive conduct. Investigators ask the victims and the witnesses to bring evidence, footage of the moments when gendarmes are using tear gas, defensive grenades and when they are beating the demonstrators. Investigators have studied several footage posted on Facebook."
Prosecution will also ask to get television footage of the events from TV stations who were on the spot reporting on and covering the rally in order to have a clearer and bigger picture of what went down…. / IBNA