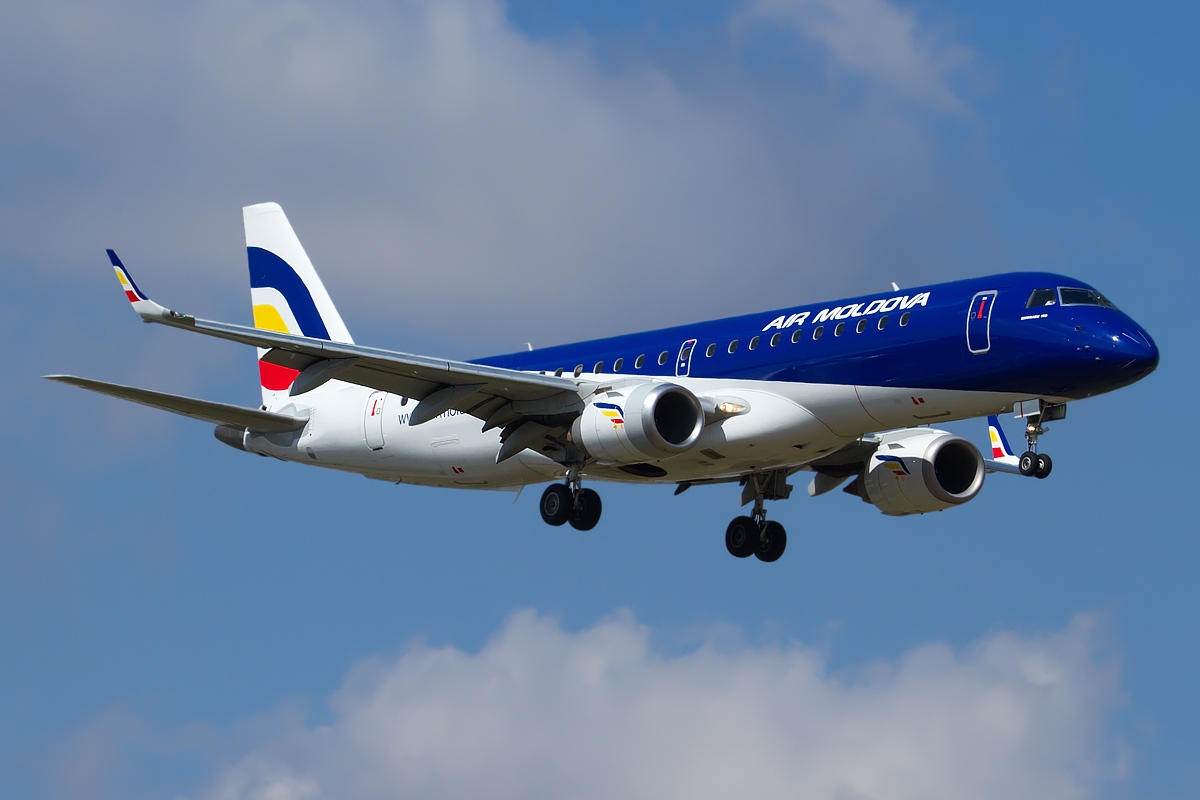 Romanian Civil Aviation Group led by low-cost carrier Blue Air and two Moldovan investors (individual associates), purchased the loss-making Moldovan flag carrier for 61 million euros, according to what Moldova's Public Property Agency (APP) said on Tuesday.
The APP, Civil Aviation Group paid nearly 2,57 million euros to Moldova's state budget. The rest of the money "will go toward covering debts that were sold to prevent the airline's bankruptcy", the Associated Press reported.
Citing the press release, seenews.com says about the Moldovan associates of the Romanian group that, "One of them has a 20-year experience in aviation and is the co-owner of Georgian air carrier AMS Airlines Air Charter, while the other is a financial expert, president of a consulting company in the United States."
"The new ownership plans to maintain the current flight schedule of Air Moldova along with its national carrier status, with the priorities to regain customers' trust and to improve business performance", newsroom.aviator.aero reads.
Air Moldova was founded in 1983 and operates flights to 33 destinations. The next three years will be of critical importance for the company's modern identity since, based on its business plan, it has said it will launch seven new routes by the end of 2019 and four new routes in 2020.
Aviator notes that in 2021, flights to the U.S., Canada and China are part of the future expansion "among other network changes. The move is part of an initiative to turn Chisinau Airport into an international hub."
Currently the largest Romanian airline, Blue Air's main hubs are in Otopeni, Bucharest and Turin, Italy. However, it also has bases in the UK and Cyprus. When it was first launched in 2004, it was "the only air carrier in Romania with 100% Romanian capital", seenews.com reads. At the moment, it operates flights to over 80 destinations…. / IBNA