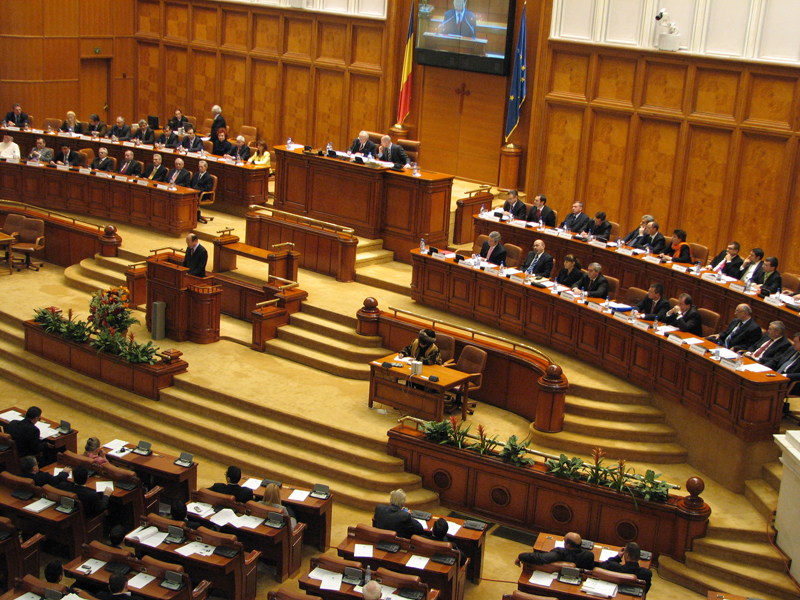 Bucharest, June 12, 2015/ Independent Balkan News Agency
By Daniel Stroe
The joint plenary sitting of the Senate and Deputies' Chamber today rejected the censure motion initiated by the National Liberal Party (PNL), called "Victor Ponta – dismissed for excess of power by blocking elections. Elective franchise is not a slogan!" having registered 194 votes in favor and 13 votes against.
A number of 417 MPs of 554 were present. A number of 214 MPs cast their votes and 7 votes were annulled. In order to pass, the motion needed to garner 278 votes in favor.
"You have the outcome. What else is there to add? Ask Mr. Blaga (one of the opposition's leaders). There is one thing: the talk about a majority is over, they've failed to mount a majority. Let us get down to business because the country has to be governed," Ponta reacted upon leaving the plenary vote session of Parliament after finding that the motion was defeated.
He had previously called on lawmakers to avoid throwing Romania into a severe political crisis, pointing at the situation in neighboring Republic of Moldova where PM Chiril Gaburici has resigned today. "The problem is that our most important partner, Moldova, has been for months and still, apparently, will be in political instability, in financial and economic crisis, lacking prospects of European integration, [thus] an easy prey for those in the East who want to harm it. I am convinced that you do not want the same for Romania", Ponta said after Mr. Blaga called on him to follow Gaburici's example and step down, arguing the Government has lost all legitimacy and is now in a full process of dissolution.
But the liberals, the main opposition party which submitted the proposal for a vote of confidence, warned another motion will be lodged in fall and this time it will be successful.
The vote today comes days after the Romanian Parliament rejected a request of anti-corruption prosecutors to launch a criminal investigation procedure against Prime Minister Victor Ponta who is suspected of corruption offenses. Ponta is under criminal investigation for forged documents under private signature (17 counts), accessory to continued tax evasion and money laundering, as a lawyer (legal representative of "Ponta Victor-Viorel" Individual Law Firm). Despite repeated calls for him to step down, he refused and pointed out his political fate rests in the hands of the Romanian Parliament.