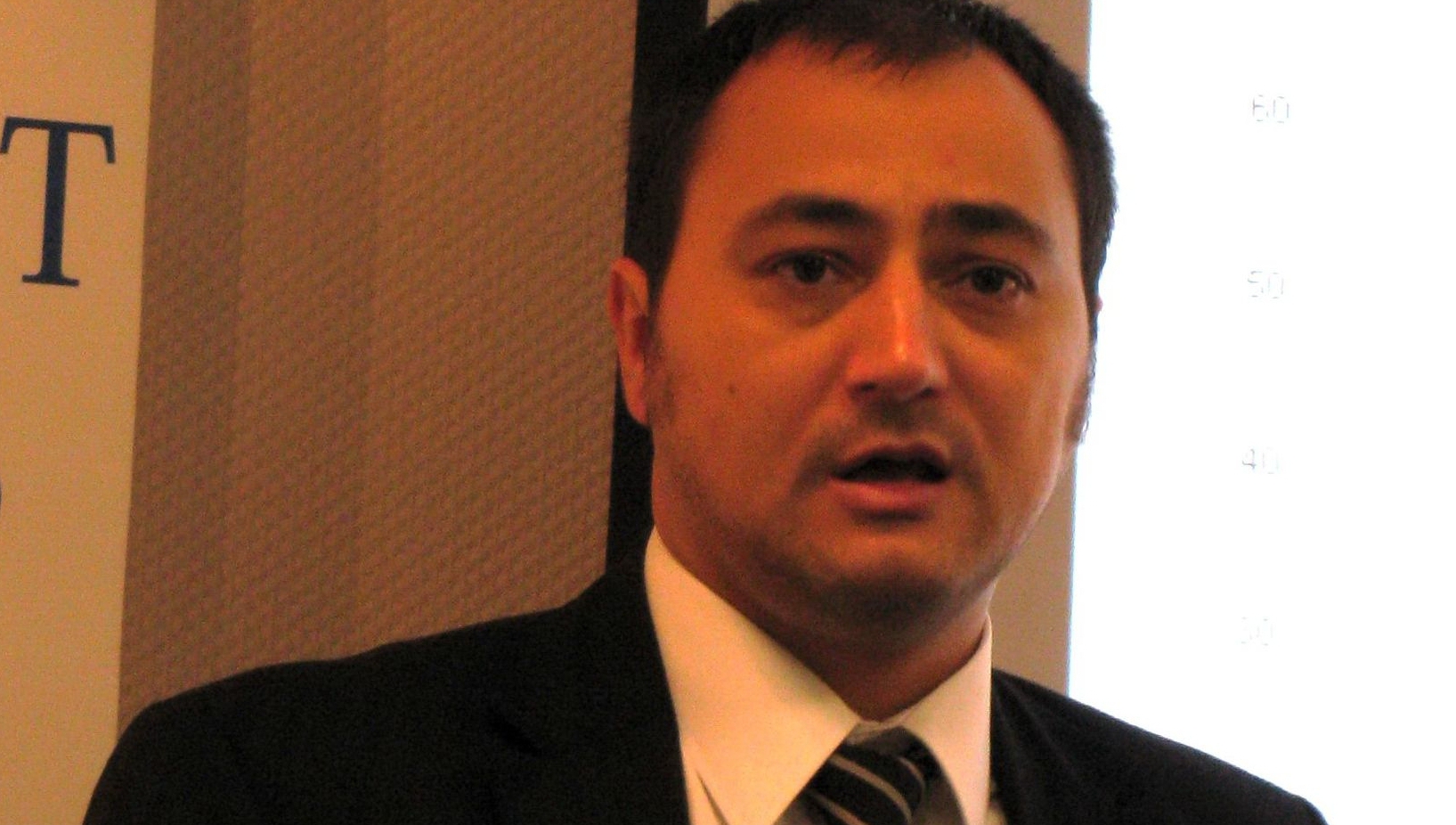 By Daniel Stroe – Bucharest
Mirel Palada, spokesman for the Romanian Government, has apologized over remarks that drew the ire of the Romanian media and which prompted the prime-minister himself to call him to order and warn against irresponsible public statements.
Last week, Palada had written on his Facebook account, in a funny worded text, about the gratification he feels in blocking anti-governmental journalists. "What a pleasure to electrically execute him! What a skill I possess to kill objective journalists, therefore anti-governmental, by blocking them. You fluffy, you have no idea how much I rejoice this" Palada said, referring to an unidentified reporter whom he said "was foaming" on his Facebook wall.
Reacting to Palada's words, the Romanian Press Club asked the governmental official to publicly apologize. In a letter to PM Victor Ponta, the media organization pointed out his spokesman's behavior "is inadequate to his public position and responsibilities and which does major damage to the communication between the government of an EU member country and the journalists' community". A couple of NGOs also called on PM Ponta to remove his spokesman.
Though initially PM Ponta had a diluted reaction to Palada's words, he then took a harsher stance. "I told him directly I disagree with the manner in which, even in a space like Facebook, he expresses himself (…) He is to decide, if he observes the necessary standards, he will stay in the Government, if he wants to be another Lazaroiu, he will leave" Ponta said, referring to a former presidential adviser well-known for his direct manner of speaking.
Cornered, Palada finally apologized to journalists. "I am publicly apologizing to those who felt offended by the way I expressed myself on my Facebook page last days" he said on a post on Facebook. He then argued why he chose this way to make peace with the offended journalists, saying "the debate started from here, which is a public enough space". He slipped some irony in his words though saying he wanted to hand in a written apology to the Romanian Press Club, but the door was locked. "I will continue efforts to submit them the letter in a printed form" he concluded.
This is not the first time Palada makes a blunder. A few weeks ago, on Facebook again, he ridiculed Klaus Iohannis, the German ethnic mayor of Sibiu, a city in central Romania and PM Victor Ponta's main rival in this fall's presidential elections. "Does Klaus happen to mean cabbage in German?" he asked his followers. Last year, he suggested Romanian President Traian Basescu was drinking.