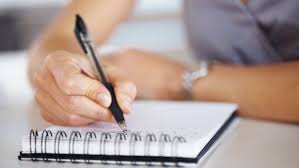 Bucharest, April 7, 2015/ Independent Balkan News Agency
By Daniel Stroe
Romanian Prime Minister Victor Ponta today said that his social-democrat led Government will these days decide on cutting back VAT, arguing beyond the target tax collection allows for such a decrease in the value-added tax.
"We will complete all analyses today and I will have a conversation with the governor of the National Bank as well. Last week, I informed Romania's President about the first quarter data in our possession. The new (Finance) minister Mr. Teodorovici has already spoken with our partners from the International Monetary Fund and the European Commission, and we will make a decision today or tomorrow," Ponta said in statements at the headquarters of his Socialist Democratic Party (PSD), answering a question about the VAT cut.
The prime-minister failed thought to say whether the above-mentioned institutions agree with his plans of cutting the VAT which, according to his plans, will be enforced as of June.
He explained the basis of a possible VAT cut back is the Government revenue collection exceeding expectations so far. "Our collection is exceeding expectations so far; there is nearly 3-3.5 million lei (up to 800,000 Euros) in excess of what had been projected, so spending is smaller. This allows us to go further with the idea of tax unburdening related to the VAT, even before the enforcement of the Tax Code on January 1. This is 107 per cent over the projections. The rise in March alone was of 114 per cent. So the fight against tax evasion had effects," Ponta added.
But some voices say the "extra" money Ponta mentioned in his comments represents in fact funds previously ascribed to investments but which were never spent.
At the same time, last week, National Bank governor, Mugur Isarescu, tempered the debate on cutting back the VAT. "Decreasing VAT is desirable, but it is harder to cut it back and then being forced to reverse the measure. This would be more painful", he explained, suggesting a thorough analysis before any such move being made. He admitted though that a VAT cut back is wanted from a social point of view.
Calculations show a general VAT cut would incur costs of up to 6 billion lei (1.3 billion Euros) while the decrease of the VAT for basic products (meat, fish, eggs, milk, vegetables, fruits and honey) would generate costs of about 2 billion lei (453 million Euros).
Last year, Ponta said a VAT cut back from 24 to 9 per cent for bread seriously curtailed tax evasion in the bread making industry, which prompted him to also consider taking a similar measure for meat. Fiscal evasion was down by more than 10 per cent over the September 2013 (when the measure was taken) to July 2014, with about 68 million Euros going into the Government's coffers.