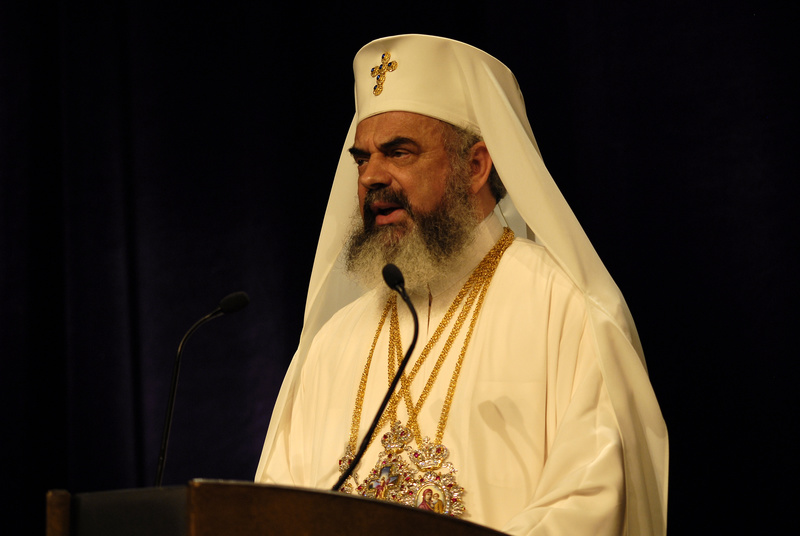 By Daniel Stroe – Bucharest
The Patriarch of the Romanian Church and the Ministry of Agriculture signed last night a collaboration protocol to promote the Romanian villages, which mainly envisages preserving its spiritual patrimony while undergoing a development process.
The objectives of the protocol are informing the villagers about the European funds accessible for developing agriculture and the villages through the National Program for Rural Development and promoting and preserving traditional values of the rural communities with a view to develop the spiritual, cultural, educational, social and natural patrimony of the Romanian village.
At the same time, the protocol aims to involve villagers, through a series of meetings and seminars, in cultural and educational projects meant to develop the Romanian identity and other programs with a view to stimulate youth in rural communities to start their own business and set up partnerships for a better capitalization of local resources.
The minister highlighted the importance of land amalgamation for better economic results in the poor rural communities and called on the young generation in the villages to surmount lack of confidence and realize the economic value of such actions.
The collaboration protocol was concluded for one year, with the possibility of prolongation through additional agreements.
"We have signed a protocol which is based on developing the Romanian village and stopping the precarious situation it is in, along the prevention of youth migration from the rural communities to the urban ones, but mainly their migration abroad" Agriculture minister Daniel Constantin said in a joint press conference with Patriarch Daniel.
He pointed out that the Orthodox priest represents a confidence element which can generate the social cohesion which the Romanian village needs. Constantin explained the collaboration will not be confined to Orthodox communities oonly.
In its turn, the Romanian Patriarchy underlined "land is a gift of God and man has the holy responsibility to protect and cultivate it which makes the collaboration between the two necessary, all the more the Romanian village is currenlty old and depleted and need the active involvement of youth in the rural development projects".