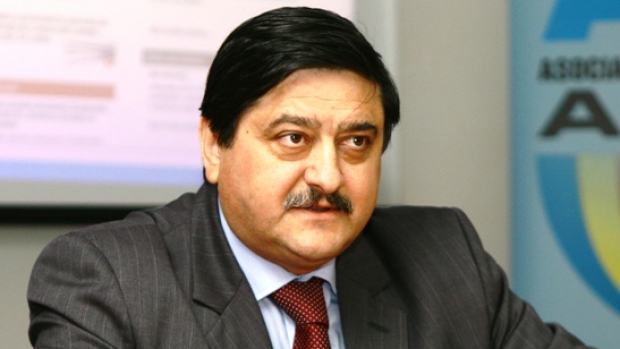 By Daniel Stroe – Bucharest
Romanian minister of Economy, Constantin Nita(photo), said Chinese companies expressed interest in several major road and rail infrastructure projects in Romania, as he returned from a four day conference in China attended by his peers in Central and Eastern Europe.
Chinese companies are interested in modernizing and expanding the production capacities of the thermo-power station Rovinari, developing units 3 and 4 of the nuclear plant of Cernavoda, buying the petro-chemical plant of Oltchim, building the hydro-power station of Tarnita, the FCraiova-Pitesti highway and the high speed rail connecting Bucharest to Constanta, the minister said in a press release after his return from the conference hosted by the Chinese city of Ningbo.
"The Chinese companies' investment potential is extremely important, especially in the globalization context. Romania has projects in key fields – energy, transport, IT and agriculture. The Chinese state has opened a 10 billion USD credit line to finance projects in Central and Eastern Europe and Romania's projects are viable and can get the necessary assistance in order to be implemented" Nita was quoted as saying.
On Saturday, Nita met Gao Hucheng, minister of Commerce, to discuss economic cooperation between the two countries materialized in opening industrial parks and access to the Chinese market of Romanian products, especially those of animal origin. A delegation of Chinese experts is to visit Romania in order to evaluate joint projects concerning industrial parks.
Nita's visit to China comes after two meetings between the Romanian PM Victor Ponta and his Chinese counterpart Li Keqiang, in July and November 2013, and as the two countries celebrate 65 years since establishing diplomatic relations and 10 years since the signing of the comprehensive cooperation partnership.
Romania and China's trade relations reached 3.2 billion USD in 2013, while in the first quarter of this year they got to 931 million USD, about 23 % more than in the same period of 2013.
Still, despite a much trumpeted China-CEE summit hosted by Bucharest in November, Chinese investors are nowhere to be seen in Romania, in stark contrast with the announcements made last year by the Romanian Government. Last year, the Chinese PM Li Keqiang arrived in Bucharest accompanied by representatives of about 200 Chinese companies which boasted 8 billion Euros worth investments in Romania. Keqiang's descent in Bucharest worried the EU which doesn't want member states to economically deal with China outside a pan-European agreement.