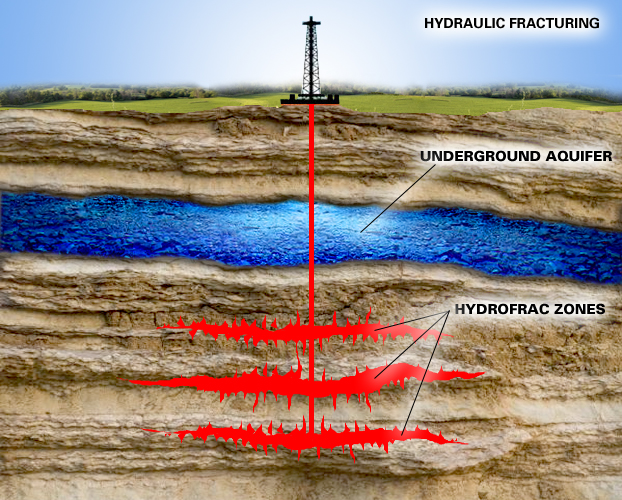 By Daniel Stroe – Bucharest
Shale gas production by fracking could have catastrophic effects on a medium and long term, concludes a report done by three Romanian geologists and which is going to be released during an international conference in Albena, Bulgaria, on Monday.
Three experts sign the report titled "Shale gas exploitation by fracking – a method with possible catastrophic consequences on a medium and long term" – Radu Nicolescu, Adriana Ion and Mircea Ticleanu, the last being the scientific director of Romania's Geological Institute. The research for the report started in 2012 upon request from the Ministry of Environment.
The text says fracking is an entropic aggressive action against the geological environment with severe and even catastrophic consequences on a medium and long run. At the same time, the report, which was consulted by the state newswire Agerpres, says one of the consequences of fracking is the conversion of a large volume of sweet water into toxic and contaminated fluid while the soil affected by shale gas exploitation cannot any longer be used for other purposes.
In the meantime, the state owned gas production company Romgaz said it has no plans to start shale gas exploration or production. "At this point, Romgaz has no shale gas related objective. Our activity in the traditional fields is extremely intense our investment programs are oriented towards this area. We are in the position of not even knowing Romania's shale gas reserves potential. It would be normal we know it and then discuss about exploitation programs (…) it is possible that, after we get to know this potential and start the production, some improvements and changes show up from a technical point of view" Virgil Metea, general manager of Romgaz, said in a press conference.
He mentioned though that shale gas production companies say that, technologically, risks are minimal and more work is being done to diminish risks.
Romania holds at least 1,444 billion cubic meters of shale gas, placing the country on a third place in Europe in terms of such reserves, following Poland and France, according to the National Agency for Mineral Resources (ANRM). Poland and France holds the first two positions with 4,190 and, respectively, 3,879 billion cubic meters of shale gas reserves, while Denmark comes fourth after Romania with 906 billion cubic meters. Romania's shale gas reserves, judging by the average annual consumption of 14 billion cubic meters, can ensure the country's gas autonomy for about a 100 years, a report of the US Energy Information Agency (EIA) also pointed out last year.