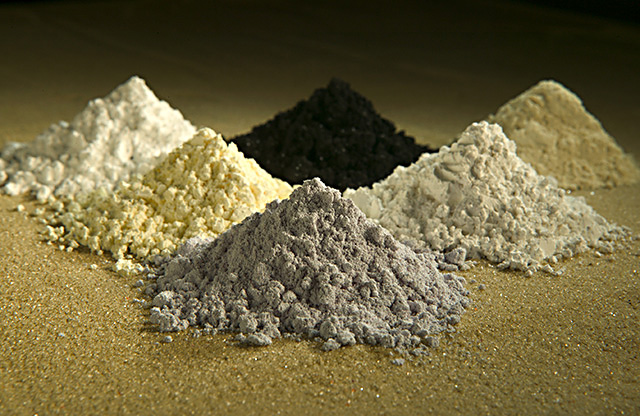 Review by Christos T. Panagopoulos
Geologist Aurel Santimbrean who for longer than twenty years, namely till 1987 was the head of the Rosia Montana state-run gold mine, says that it is not the gold and silver which are the most valuable ores in the area that Gold Corporation plans to exploit, but it is the rare metals that are the real economic treasures, there.
The ores of titan, germanium, arsenic, molybdenum, vanadium, nickel, cobalt, gallium and wolfram are both quantitatively and qualitatively important, reads the presentation paper the Gold Corporation was submitted when it bought the Rosia Montana gold mine from the National Agency of Mineral Resources, Santimbreanu told Agerpres.
He opines that through the exploitation of these rare metals, which the draft law the Government passed on Monday, fails mentioning, but which are very much used by the world highly performing industries, Gold Corporation becomes a multi-billionaire, in two or three years, while the Romanian State gets no benefit from the exploitation of these ores which the Corporation is practically presented with.
Santimbrean knows, down to the smallest detail, the ores within this mining area, and he thinks that the Government acted totally unaware, and no Romanian renowned expert was asked advice about the rare ores of Rosia Montana, or on the so-called "mining re-launch".
He also opines that re-launching mining does not mean to process and exploit the ores by cyanides.
"The miners believe they are to practice their old trade, as they used to till 1990. This is absolutely wrong. The foreign company will bring its equipment and workers, using totally different technologies than the old mining practices, the foreigners will be very well paid, while the Romanian miners will be the humble, modest servants of the Company", Santimbrean pointed out.
The Romanian geologist emphasized that on the edge of a lake full with dangerous toxins, nobody can live a healthy life, the cyanide irreversibly affecting the human body, the most dangerous compound being the hydrogen cyanide, which is a gas, and it is inhaled.
"In areas edging a lake of cyanides, one can neither till the land nor develop tourism, and the natural, archeological and architectural heritage which are the area's sightseeing, will be destroyed", says Santimbrean.
He also voiced his revolt against the parliamentary tourism the MPs have been practicing in Rosia Montana, these days, which is totally impudent and insensitive, the politicians choosing to have a copious meal with the Gold Corporation staff, but not to visit the Museum of Mining, which opened in 1981, or they had no spare time to celebrate 1850 years since Rosia Montana locality and mine were mentioned in the official documents, and which are unique in Romania, even in Europe.
Source: Agerpres