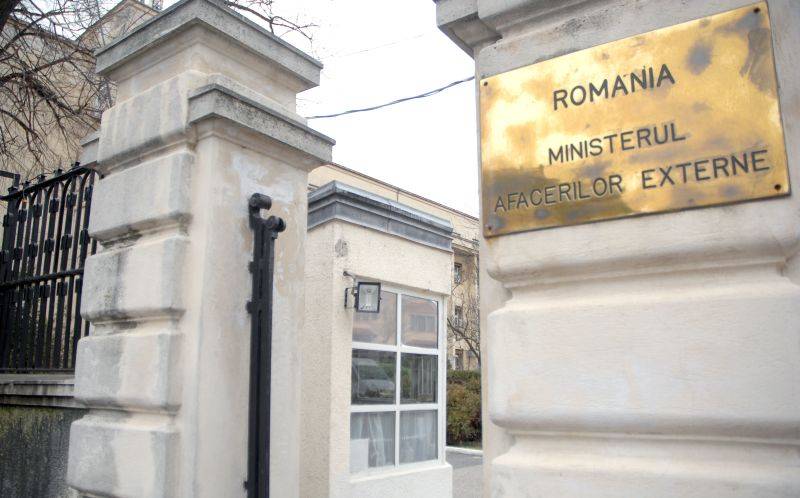 Bucharest, March 30, 2015/ Independent Balkan News Agency
By Daniel Stroe
The Romanian Ministry of Foreign Affairs has denounced as unacceptable a series of remarks made by the Russian ambassador to Romania following an essay written by two Romanian authors on Russian President Vladimir Putin's policies and reminded the diplomats that in some cases freedom of speech is not absolute.
In a press release, the ministry reaffirms its belief that the principle of freedom of speech of the media has to be absolute in a democratic society. It also reminded Romanian embassies also take position when the foreign media projects a negative image on Romania and its people. But the ministry points out "the freedom of speech of state institutions – whichever state it would be – inclusively or especially an embassy cannot be absolute. In any case, the use of injurious terms such as "boor" is not acceptable", the ministry added.
It went on to say the Russian diplomats have been summoned to the headquarters of the ministry to be notified about this. Previously, Euro-lawmaker Monica Macovei had criticised the Romanian authorities for failing to give a clear and firm answer to the Russian ambassador's statements which she labelled "an insult".
"I firmly condemn the Russian ambassador's attitude and I am calling for an immediate trenchant and categorical public reaction from the authorities in Bucharest. Ambassador Oleg Malgynov's verbal aggressiveness has gone beyond the limits of diplomacy and doesn't have to remain publicly unsanctioned", she said in a press release.
On Friday, Russian ambassador in Bucharest, Oleg Malgynov, had reacted in anger to an essay published by two prominent authors Vladimir Tismaneanu and Marius Stan, titled "The Fascist Temptation of Comrade Putin", calling the two writers "boors". In the article the two pondered on the European far right parties' reunion in Sankt Petersburg under the Russian administration's patronage.
In a press release posted on the embassy's website, Malgynov declared himself surprised and disappointed by the article signed by the two Romanian writers. Though he admits the media has to disperse various ideas which don't necessarily coincide with one's vision, the ambassador seems to be in fact more disturbed by the fact that the essay was republished by Romania Libera, a national circulation newspaper.
"Of course, every society consists of different people. But it is not necessary at all that central publications give the floor to any boor. May the republished text remain on the editorial team's conscience", he says in the quoted press release, vowing to cease using Romania Libera and Contributors.ro (the analysis website where the essay was initially published) as sources of information. The two authors replied by reminding the Russian ambassador Romania is not a Russia protectorate.