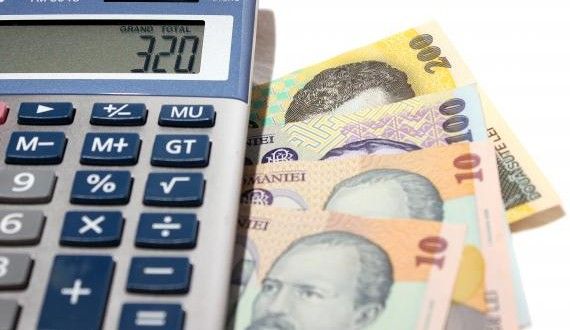 Bucharest, July 28, 2015/ Independent Balkan News Agency
By Daniel Stroe
Romania's Fiscal Council believes the envisaged revision of the national budget will not lead to the Government deficit target being overshot for the current year, but only because of a very likely failure to spend the money on public investment as a result of the 2014 experience and the half-year program, the institution says in a report on the incoming budgetary revision.
"The Fiscal Council believes keeping the government deficit within the limits of the annual target for the current year is easy to do because the current parameters of the tax and budget policies are preserved and the balance of risks seems tilted to the side of a smaller than targeted deficit, given that investment underspending looks very likely, given the experience of 2014 and the developments in the half-year program", the opinion reads.
The Fiscal Council is an independent body set up in 2010 with a view to advise the government on keeping a healthy state budget by drawing all the necessary income and making all the mandatory spending. As far as the Government revenue is concerned, the Fiscal Council says the estimates are grounded in updated actual performance following economic growth that exceeded initial projections and an improvement in collection efficiency.
According to the Romanian media, the revision of the state budget will deprive the Ministry of Transport of about 1 billion lei (about 226 million Euros) at a moment when authorities are dragging their feet over building highways to the ire of the foreign investors. In 2014, Romania had a budget deficit of 1.85 per cent, but the economic analysts pointed out that was done at the expense of investments in infrastructure.
The Fiscal Council is skeptical over the materialization of estimates regarding post-accession European funds that have been upwardly adjusted by 2 billion lei (about 450 million Euros), given the performance against the H1, 2015 program and the implicit hypothesis of inflows tripling in the second half of 2015. "Nevertheless, failure of the estimates to materialize should not trigger a widening in the government deficit, because of automatic adjustment of related Government spending," the Council says.
As far as spending is concerned, "its realization at the projected level seems highly unlikely given a massive under-implementation of public investment spending in H1, 2015 and implicit acceleration of public investment inflows required by convergence toward annual earmarking (it should be four times higher in the second half of 2015 compared with the first half). Given the context, upward revision of such magnitude from initial projection (+2.9 billion lei) at the first budgetary revision (…) seems surprising. The previous years' implementation reveals a systematic trend of projected allocations failing to materialize despite ambitious projections," the Council further says in its report.