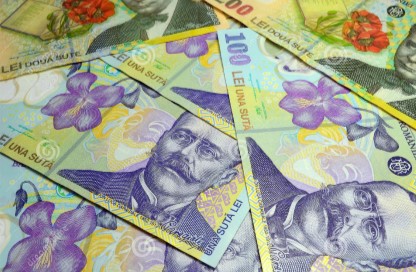 Review by Christos T. Panagopoulos –
The last budget revision of 2013 is aimed at adjusting the expenses from the revenues projections and includes increasing the budget deficit by 0.2% of the GDP, to 2.5 percent on the cash methodology and to 2.6 percent on the ESA methodology, the Romanian Public Finance Ministry informs.
The revision, in its current form, was agreed with Romania's international partners, the European Commission and the IMF, MFP underscores.
According to the cited source, the need for the budget revision is determined by several factors, one of these being the failure to achieve the revenue level of the general consolidated budget, estimated at 3.71 billion lei, in the interval August — December 2013.
'The budget execution though maintained within the agreed targets with the international partners, namely a 1.3% deficit of the GDP in the first 9 months, through the prudent management of public expenses,' the cited document points out.
Moreover, the revision is needed to increase the capacity of EU funds absorption, which requires co-funding enhancement for structural funds, therefore an expense growth with a precise investment destination.
The need for the budget revision is also determined by the modification of the macro-economic indices, in the sense of the increase in the GDP prognosis from 1.9% to 2.2% and of the decrease in the inflation prognosis, with implications on the nominal GDP.
Other determining factors were the need to achieve some savings in the budget execution, mainly in the interest expenses (about 450 million euros), following the substantial decline of the country risk level and of the interest rate Romania takes loans at in 2013, the support of the domestic demand, by not entirely reflecting the failure to achieve the revenue level in the reduction of expenses, but also the continuation of the fiscal consolidation, through the reduction of the ESA deficit from 3% in 2012, to 2.6% in 2013.
Source: Agerpres