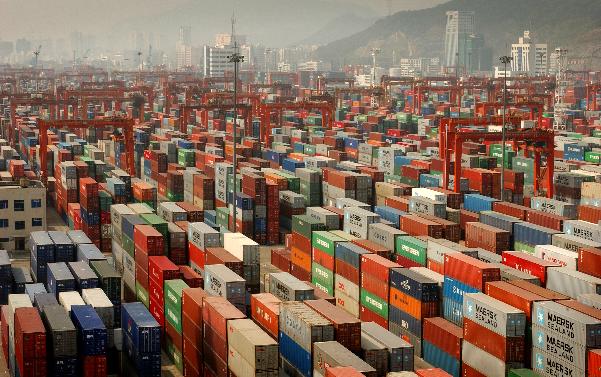 Review by Christos T. Panagopoulos
Romania's FOB exports attained record level of 19.935 billion lei (4.482 billion euros), while the CIF imports reached 22.467 billion lei, namely 5.056 billion lei, in July, and this according to the preliminary assessments the National Statistics Institute (INS) published on Monday.
Compared to July 2012, the exports grew by 16.1 percent in lei, namely 18.1 percent in euros, while the imports went up 9.3 percent in lei, i.e. 11.3 percent in euros.
The FOB/CIF deficit amounted to 2.532 billion lei, namely 574 million euros, by 867.7 million lei (171.5 million euros) lower than in July 2012.
The FOB/CIF trade deficit reached 13.741 billion lei (3.126 billion euros), over the first seven months of 2013, with 9.917 billion lei (2.23 billion euros) lower than that registered over Jan-July, last year.
The FOB exports during the first seven months of this year amount to 124.076 billion lei, namely 28.194 billion euros, while the CIF imports attain 137.817 billion lei (31.32 billion euros).
The first seven months of 2013, the machinery and transport equipment products registered important exports and the imports figures, the exports increasing by 42.5 percent and the imports by 34.7 percent, same as other manufactured products, namely 33.6 percent for exports and 30.3 percent for imports.
Source: Agerpres