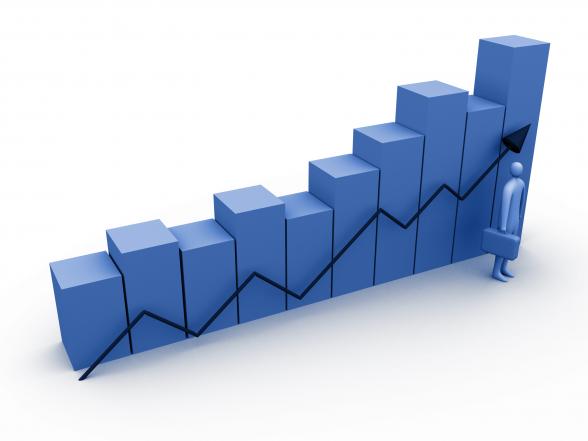 Bucharest, July 7, 2015/ Independent Balkan News Agency
By Daniel Stroe
Romania's Gross Domestic Product grew by 4.1pct in Q1 2015 compared to the same period in 2014, and compared to Q4 2014, the Romanian economy recorded a 1.5pct growth, following the revision of the seasonally adjusted terms, according to the second provisional variant, today released by the country's National Institute of Statistics (INS).
In unadjusted terms, the GDP rose by 4.3pct in Q1 2015 from Q1 2014. According to the INS data, the GDP estimated for Q1 2015 was 175.892 billion lei current prices, according to the seasonally adjusted data on the rise — in real terms — by 1.5pct from Q4 2014, and by 4.1pct compared to Q1 2014. In unadjusted terms, the GDP estimated for Q1 2015 was 140.176 billion lei current prices, on the increase — in real terms — by 4.3pct over Q1 2014.
Compared to the first provisional variant published by the INS, the GDP's growth remained unchanged, and the total gross added value decreased by 0.2 percentage points, having reduced its contribution to the GDP's growth by 0.1 percentage points. The volume and contribution of net taxes per product increased by 0.5pct, by 0.1 percentage points respectively.
Last year, Romania's economy grew by 2.8pct from 2013, above the budgeted level of 2.2pct and over the European Commission's 2.1pct estimate in the autumn of 2013, shows the Report on Final Budget Execution for 2014, posted on the website of the Ministry of Public Finance.
The National Commission for Prognosis has revised upwards, to 3.3pct, the forecast on Romania's economic growth for 2015. According to the IMF, the Romanian economy will grow by 2.7pct this year. Also, the World Bank has revised upwards, to 3pct, its estimates on Romania's economic advance this year, from 2.9pct, as it estimated in January, according to the biannual report 'Global Economic Prospects,' published in June by the said international financial institution.
Reacting to the data today, PM Victor Ponta, still in a hospital in Istanbul where he last month underwent knee surgery, said the country is headed to a "record growth this year". "Very good news from the INS! We have 4.3 percent growth in the first quarter of 2015 as compared to the same quarter in 2014 (gross series), a GDP by 1.5 percent higher than in the prior quarter! This is again a confirmation that we have some of the best results in the EU!" Ponta wrote on Facebook.