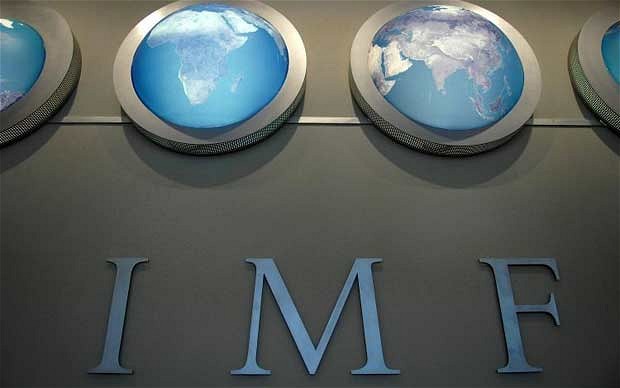 By Daniel Stroe – Bucharest
Romania's economy will this year reach its pre-crisis growth level but its recovery is slower than other countries' economies more affected by the recession due to poor absorption of EU funds, old infrastructure and debts of state companies, IMF revealed yesterday, recommending a closer integration in the EU's commercial chain.
"Romania had last year the best performance in the region in terms of growth, only Latvia did better, but the structural reforms and acceleration of EU funds absorption are necessary in order to keep the growth" Guillermo Tolosa, resident representative to Romania and Bulgaria of the IMF, said in a press conference, pointing out he expected " a better progress".
Tolosa also underlined the country's economic performance is too dependent on factors such as weather which has a direct impact on agriculture which counts for 6 per cent of the GDP. "Agriculture remains an important factor for the economic growth, but makes the economy vulnerable to shocks, there are annual oscillations for this factor" he added, as quoted by Mediafax.
The IMF official also recommended a closer integration in the EU's commercial chain to spur growth, as Romania did in 2013 when it diversified structure of exports and expanded those of machines and equipment. He also noted that, for instance, Romania's exports to Germany represented merely 6.4 % of the GDP, while in countries like the Czech Republic, Hungary and Slovakia exports to Germany count for 25.5 %, 21.2 % and, respectively, 18.8 % of their GDP.
Speaking of growth opportunities for Romania, Tolosa mentioned exports which only represent half of the GDP, unlike other countries where they go up to 100 %, the abundance of energy resources and absorption of EU funds which only accelerated recently, but Romania still registering the lowest performance in the region in this respect. Energy only counts for 10 per cent of the exports while in other countries it makes 30-25 % of them, Tolosa also said.
But in order to materialize the growth opportunities, Romania has to remove a series of obstacles, such as the significant lag in infrastructure which places Romania at the end of the top, along countries in the region which are not EU member states and do not have access to communitarian funds.
Romania currently has 646 kilometers of highways, but the government says the number will double by 2018. About as many kilometers, namely 653 are currently under construction, with about 100 kilometers to be inaugurated by the end of this year, according to the state highway and road agency. Many foreign investors, such as Renault and Ford, have repeatedly complained about the poor road infrastructure which is a serious drawback to exports.