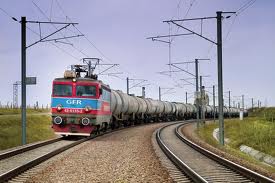 By Daniel Stroe – Bucharest
Grampet Group, a Romanian company, has come out winner in the bidding process for the sale of 75 per cent of the shares of the Croatian state freight railway operator HZ Cargo, reads a press release of the Romanian company, confirmed by reports in the Croatian media.
The transaction, expected to be finalized next month, will bring the Croatian government an estimated 144 million Euros.
"We are extremely glad and proud to be able to be one of the Romanian ambassadors abroad and to be a source of pride for Romania and our nationals just as notorious sportsmen represents the country's flag with honor wherever they compete" says the the text issued by Grampet Group.
According to the International Railway Journal, the Croatian minister of Transport, Sinisa Hajdas Doncic, announced yesterday that he expects the 75 per cent sale of the HZ Cargo to be concluded next month, after the Croatian government selected Grup Feroviar Roman (GFR), a subsidiary of Grampet Group, as the winner of the bid.
GFR will also have to take over all the financial obligations of the Croatian company which amount to 106 million Euros and is compelled to invest 30 million Euros in renewing the company's logistics and covering the lay off programs for the personnel surplus.
In its press release, Grampet Group alleges it remains in the pole-position in the privatization process of the Bulgarian state railway freight operator, BDZ Cargo, after the authorities in Sofia decided to halt the sale process of the freight division of its national railway operator. Moreover, Grampet Group disclosed it was seeking to buy a train repair factory in USA.
"Any serious company in the world makes such big scale acquisitions through bank loans, in addition to its own funds. GFR/Grampet is a bankable, financially stable company, with no debts to the state budget, and is an important Romanian employer and an important contributor to the state budget which keeps its commitment to pay the sum assumed during the bidding process. According to the calendar established in tender book, we have already submitted the 10 million Euros guarantee, an important amount for a market such as Romania's. We are currently holding talks with top 5 world financial institutions and we have the certainty to make the payment according to the assumed calendar" the Romanian company added.
Its remarks comes a day after the Romanian President Traian Basescu warned GFR does not have the 202 million Euros for the take over, last month, of the majority shares of CFR Marfa, the Romanian freight railway operator, while committing to invest the same amount. Basescu asked PM Victor Ponta to politically assume the privatization of CFR Marfa.