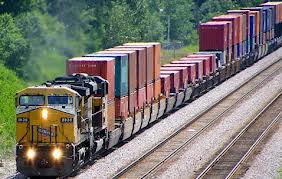 By Natasa Radic – Zagreb
Croatian railway company HZ Cargo is to be sold to Romanian investor Feroivar. The initial agreements have now started and it is expected that the negotiations will go under way in a next month time when the business deal should be concluded. The Romanian investors have expressed their good will to conclude this business deal that would enable them to spread even more in the Central European railway network. According to the news from Bucharest, the deal should be closed in October.
Transport minister Sinisa Hajdas Doncic confirmed the news, explaining that the investor from Romania has the best solution for the company, desperately in need of a financial injection to survive. HZ Cargo has been producing debts and by new financial injections the company can become a part of the much broader Central and East European Network with a huge ambitions.
Transport minister added the sale of the HZ Cargo, worth some 120 million Euro, is just part of his plan for the reconstruction of the  national railways. Croatian national railways are out of date, the service is poor and the people rather not use the trains as they are slow, late and inefficient. As there is a growing demand on the EU market for a most efficient, green transport, railway system needs to be modernized but not subsidized by the state. This is why the transport ministry has turned to foreign investors in order to find the solution for the in-debted railway industry.
The Romanian company is expected to invest another 30 million Euro in modernisation of the company's trains.
Feroivar is the part of the Grampet group – the largest private rail group in Romania and in South-Eastern Europe. Set up in 1999, Grampet Group includes several companies with activities in all railway sectors, from the transport of goods, rolling stock manufacturing and repairs to logistics management.
The new owner of the HZ Cargo will be bound to take over all liabilities, and is expected to immediately invest EUR 30 million into the renewal of the company's rolling stock and into programmes of care for surplus employees.